Charlie Puth successfully proposed to his girlfriend with a huge diamond ring, confessing his feelings "sweet as sugar"
Sharing on his personal page, Charlie Puth shared that he was extremely happy when he got engaged to his childhood friend. The two also gave each other sweet acts and received a lot of congratulations from fans and friends.
On September 7, Charlie Puth suddenly posted a series of dating photos with girlfriend Brooke Sansone and announced that he had successfully proposed to her. On his personal page of 18 million followers, Charlie Puth announced the good news: " I flew to New York to propose to my girlfriend and she agreed. I became the happiest and best version of myself, all because of you, Brookie (Brooke Sansone's nickname). I love you endlessly and forever."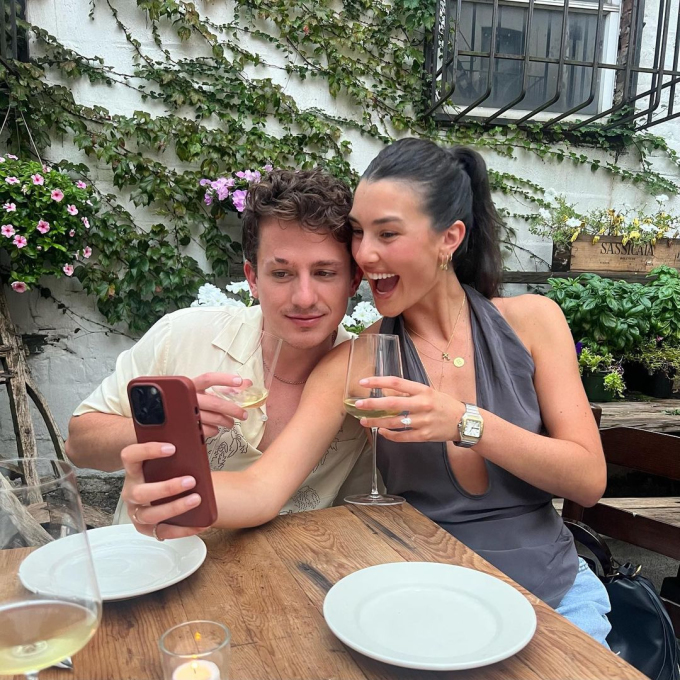 The 31-year-old singer posted a series of photos of himself and his girlfriend celebrating their engagement at Lucali's pizzeria in Brooklyn, New York. In one photo, Brooke takes a selfie of herself and her fiancé touching a glass of wine. The lovebirds also playfully bit into the same pizza. Brooke Sansone revealed a proposal ring studded with a large teardrop-shaped diamond on her ring finger in the photos.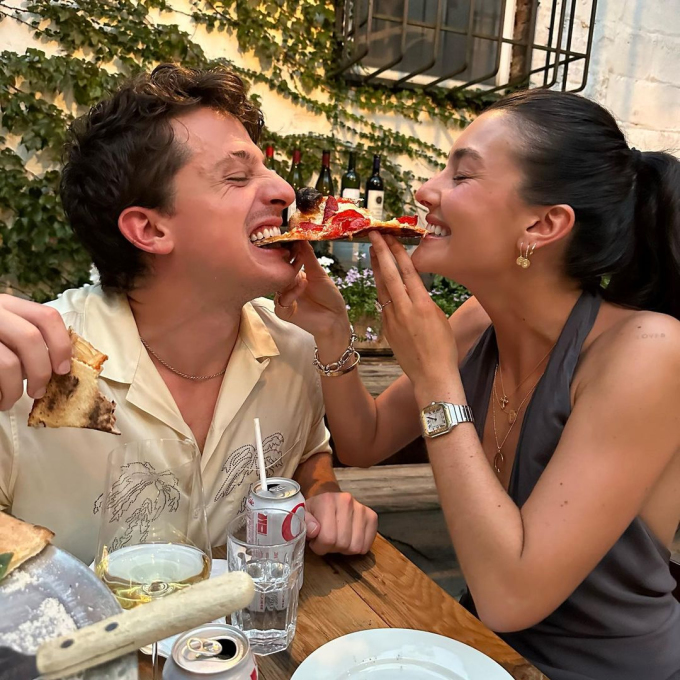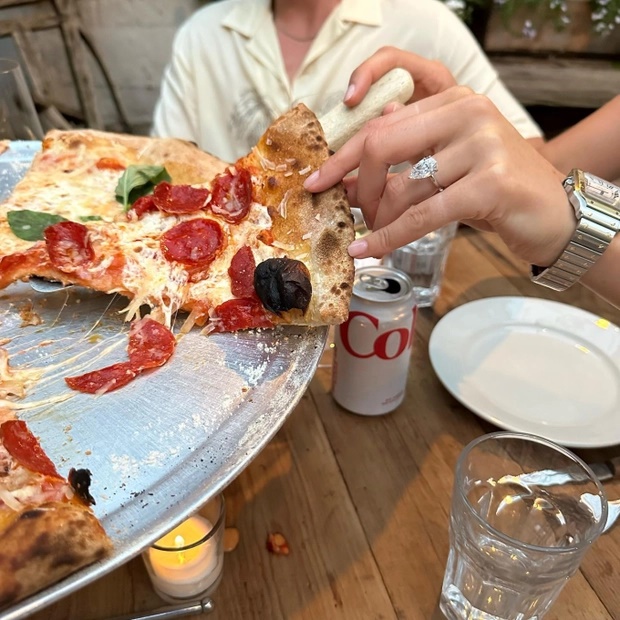 Immediately, the singer and his girlfriend received a "rain" of congratulations from close friends, and fans around the world. Currently, Charlie Puth has not announced more wedding plans.
Brooke Sansone and Charlie Puth have known each other since childhood in the singer's hometown of New Jersey. The two recently dated and went public with their relationship late last year. Accordingly, in December 2022, Charlie Puth unexpectedly posted a love photo with his new girlfriend Brooke Sansone on the occasion of his 31st birthday. The See You Again hitmaker excitedly shared : "I'm not a loser, I didn't lose her. Happy birthday to me."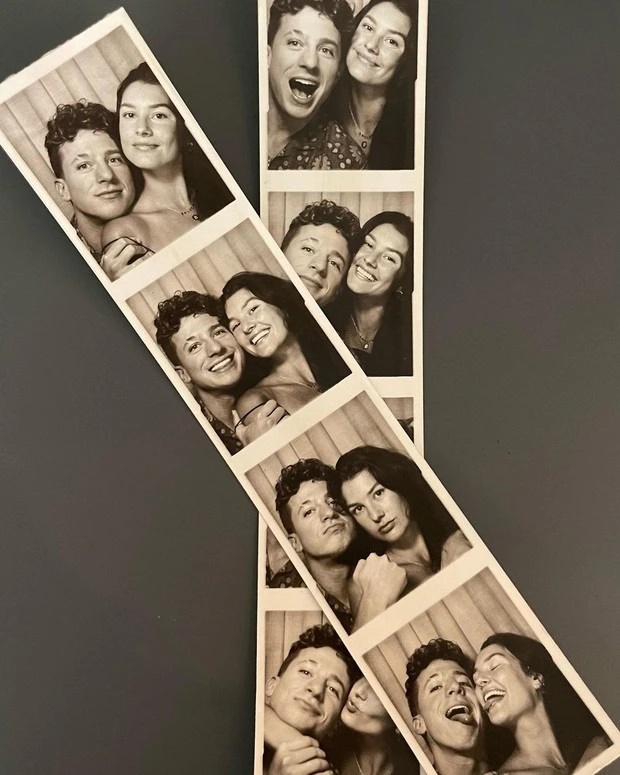 Before introducing Brooke Sansone, Charlie opened up about his love affair with a friend who grew up with him in a small town in New Jersey. "When my life gets more chaotic and I have to travel the world, it's nice to have someone close to me who I've known for a long time," Charlie Puth said on The Howard Stern Show.
Brooke Sansone now works as a PR executive for a design consultancy, which is completely different from the flashy showbiz stars in Charlie Puth's history. Brooke Sansone's dad also liked the post the couple went public with their romance. In 2014, he confirmed that the two families knew each other, and that his daughter was a close friend of Charlie Puth.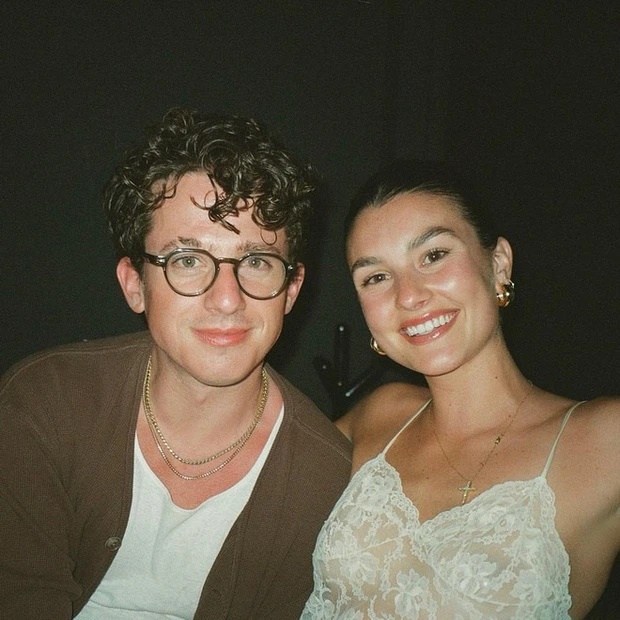 After publicly dating, Charlie Puth regularly posts love pictures with his girlfriend on his personal page. In February 2023, Charlie Puth officially brought his girlfriend to the media debut on the red carpet of the pre-party of the 65th Grammy Awards in Los Angeles, USA. After many noisy love affairs with Hollywood beauties, Charlie Puth has finally found true happiness with his best friend "bamboo horse".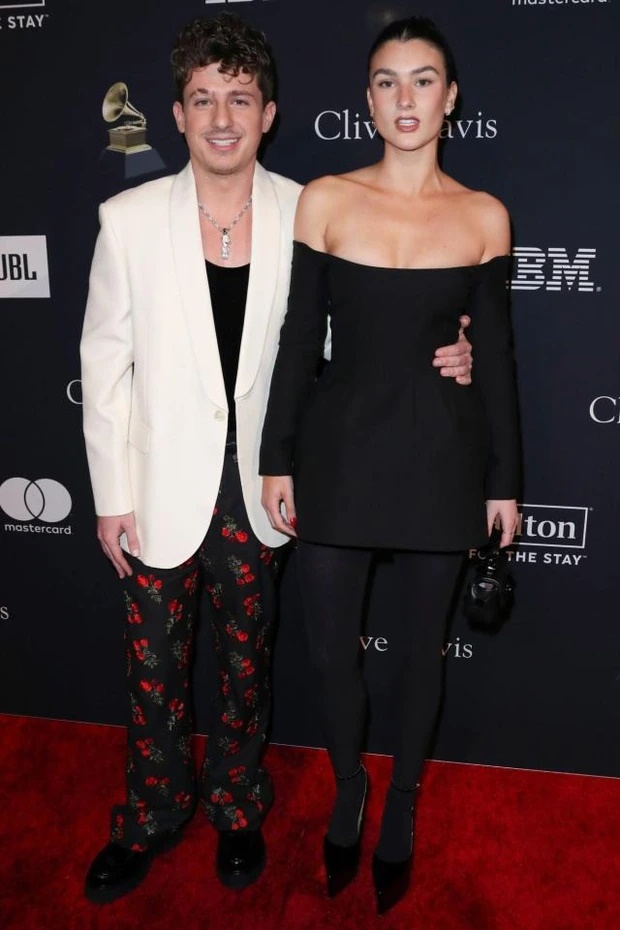 In July, the American star came to Vietnam to perform at a concert in Nha Trang. By the time the singer landed at Cam Ranh airport, netizens quickly flashed out Charlie Puth so that the phone wallpaper was a picture of his girlfriend Brooke Sansone. Although they did not accompany each other to Vietnam, the singer still had a sweet gesture for his girlfriend, making netizens jealous.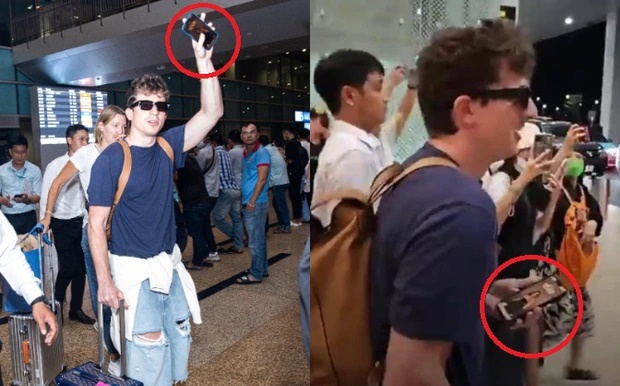 Previously, the singer born in 1991 was the top "girl killer" in showbiz. In 2016, he fell in love with former Disney star Bella Thorne but broke up after discovering her "two-handed fishing" with actor Tyler Posey. Charlie also had a brief affair with Selena Gomez, which ended when he realized Selena was still heavy on Justin Bieber. In 2019, the artist went public with his feelings for model-singer Charlotte Lawrence, however the relationship soon broke down and Charlie called it the "worst breakup" of his life.
Charlie Puth (born 1991) is an American singer-songwriter. He is famous for many billion-view songs on YouTube such as See You Again (a tribute to actor Paul Walker in the movie Furious 7), Attention or We Don't Talk Anymore. Charlie is called the "Prince of Love" by the media because he has many sweet lyrical songs written about love.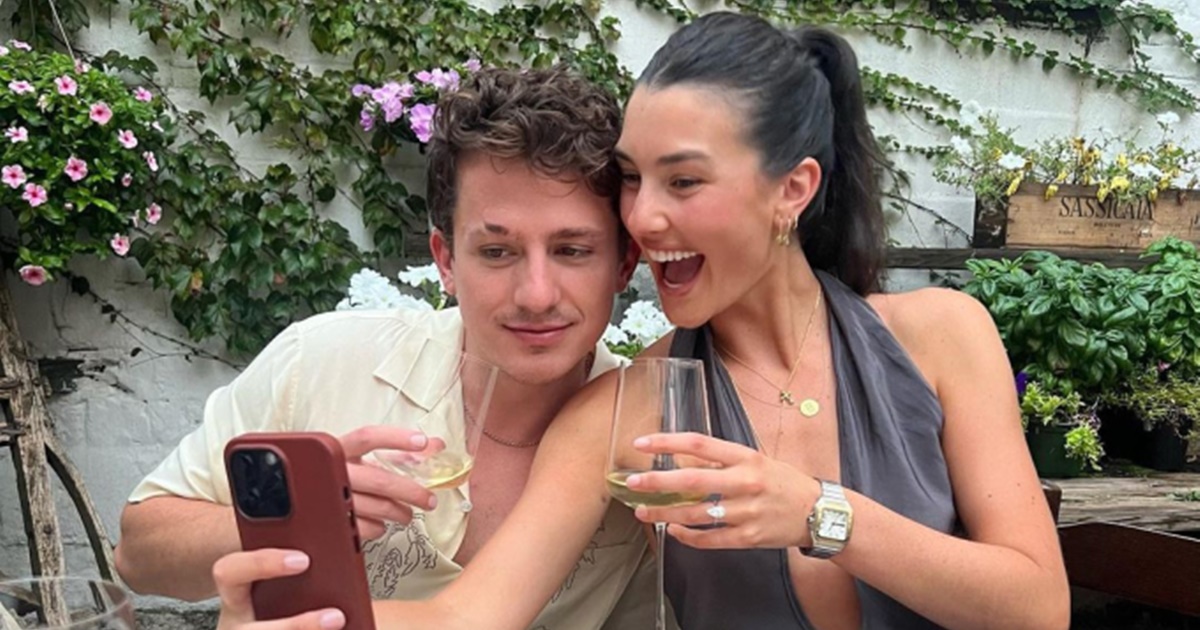 Charlie Puth "landed" in Vietnam at midnight, eagerly greeting fans, speaking cute Vietnamese The news that Charlie Puth will come to Vietnam has made the US-UK fan community and his fans excited all the time. Late at night of July 21, Charlie Puth took a flight at 00:00 to Cam Ranh airport with the welcome of a large number of fans.
Did you LIKE this article?
Have
Are not