Phuong Anh's businessman husband revealed the "wedding gift" prepared for the bride, fans gasped because they were too willing to play.
Recently, the fairytale wedding of runner-up Phuong Anh and businessman Dac Duc just took place. It is known that the groom personally gave his bride a genuine "wedding gift" that made the online community gasp.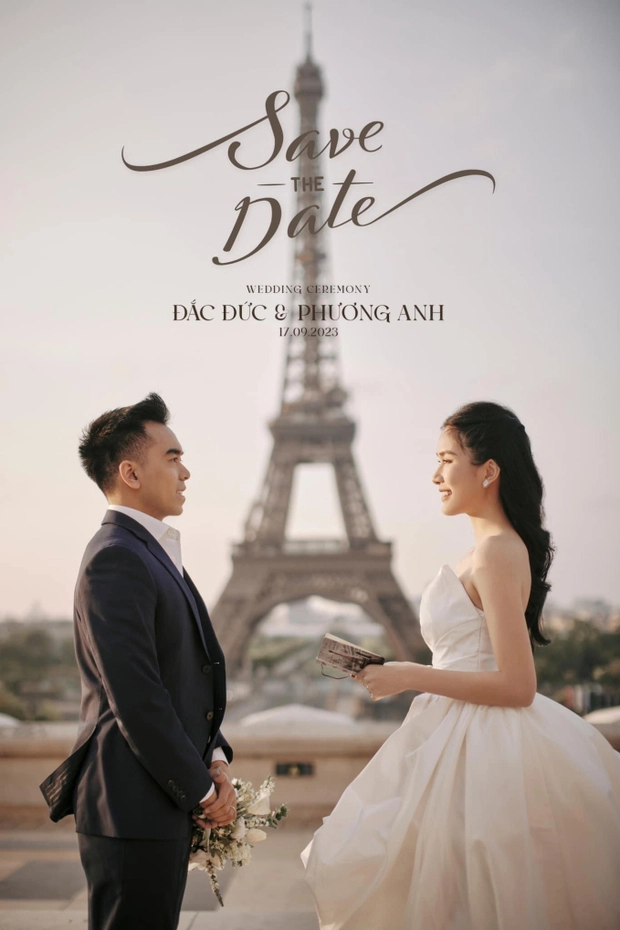 ADVERTISEMENT
After a long period of secret love, runner-up Phuong Anh and businessman Dac Duc officially held a grand wedding ceremony on the afternoon of September 17.
Phuong Anh's wedding is expected to bring together famous Vietnamese stars, in which Miss Do Ha and runner-up Ngoc Thao will take on the position of bridesmaids. Besides, a series of faces familiar to beauty fans such as Ngoc Thao, Ngoc Hang, Khanh Van, Tuong San,... also came to congratulate the happy day of the 1st runner-up of Miss Vietnam 2020.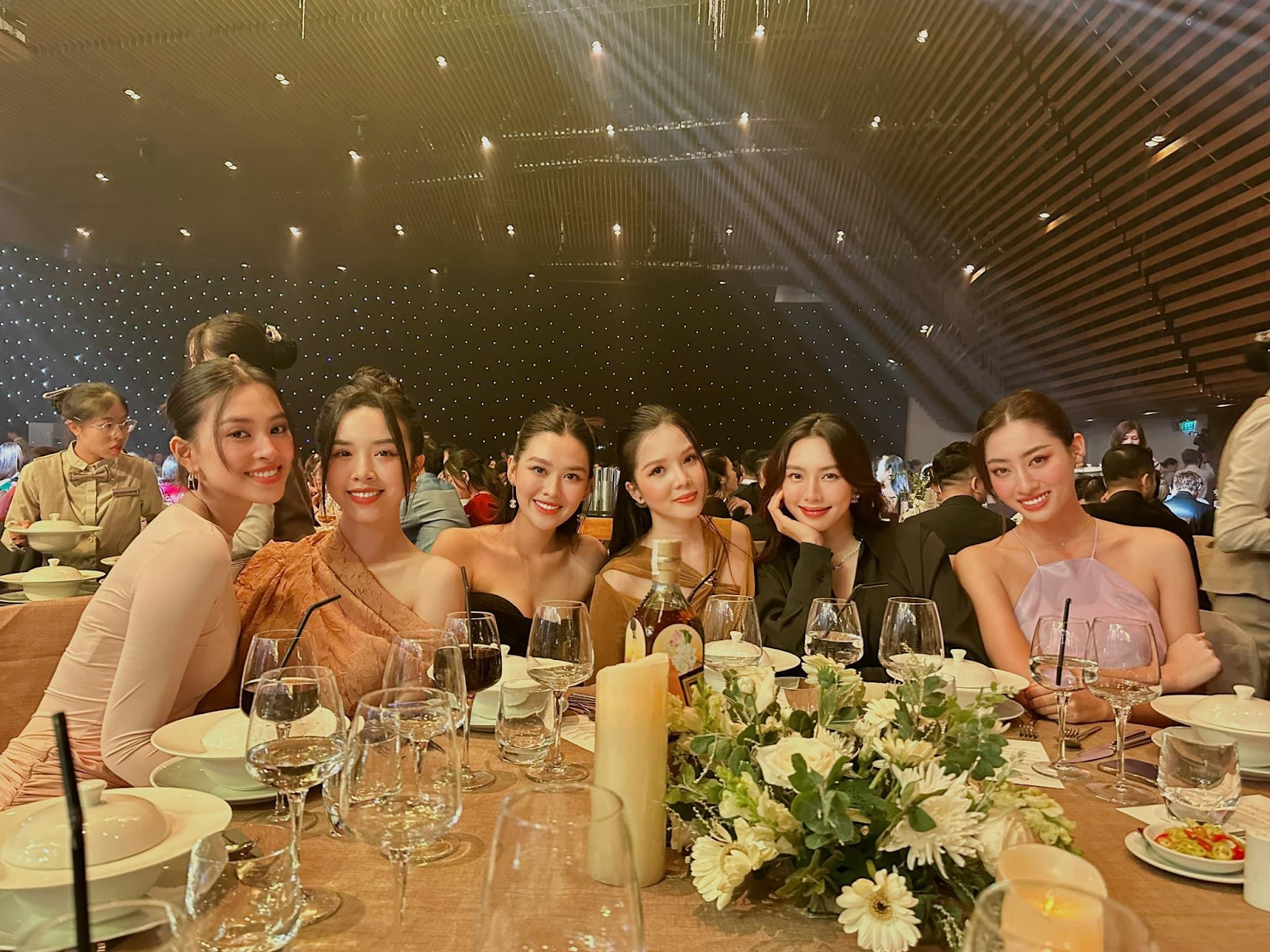 Before G, today's hottest bride and groom revealed the moments when they were busy cleaning and preparing all the final steps for the big day. It can be seen that Phuong Anh and businessman Dac Duc invested heavily in the wedding when decorated entirely with fresh flowers.
ADVERTISEMENT
In the clip posted by the runner-up, the couple will combine for a special performance. More specifically, Phuong Anh's PhD husband personally played the piano for his wife to sing at the wedding. On September 17, the two actively practiced and rehearsed the performance at the wedding venue.
Not only that, the couple also took the opportunity to "make skits" to have clips posted on TikTok. Accordingly, the two said they personally went to clean the stage area to prepare for the wedding. In fact, this is just a humorous moment between the couple.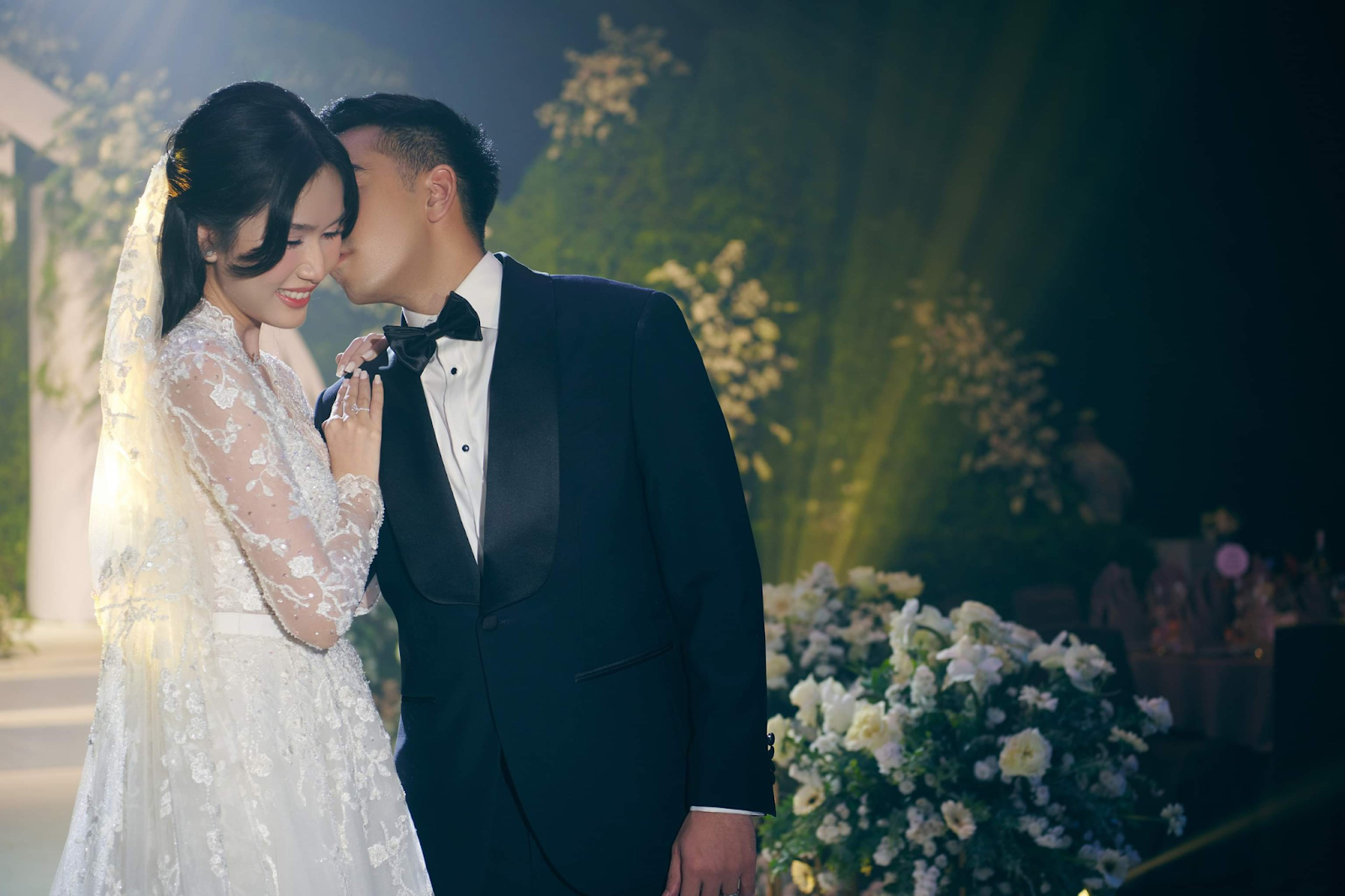 Below the clips before the couple's wedding, netizens left many excited comments, telling the runner-up to livestream so everyone could go to the wedding online.
- The German groom is so good.
- No, when the wedding comes, please livestream so we can have an online wedding!
- Congratulations on your happiness!
- The wedding has arrived but still making jokes.
In particular, before the wedding, runner-up Phuong Anh also revealed 9 photos recording the two's journey from love to marriage. Accordingly, runner-up Phuong Anh said the first time the two dated was to go see a painting exhibition together. "September Bride" also shared information that her doctorate fiance secretly went to Japan to cheer while she represented Vietnam in the Miss International contest. Runner-up Phuong Anh and Dac Duc chose France as the place to take wedding photos for the reason: "Because our love is now legal."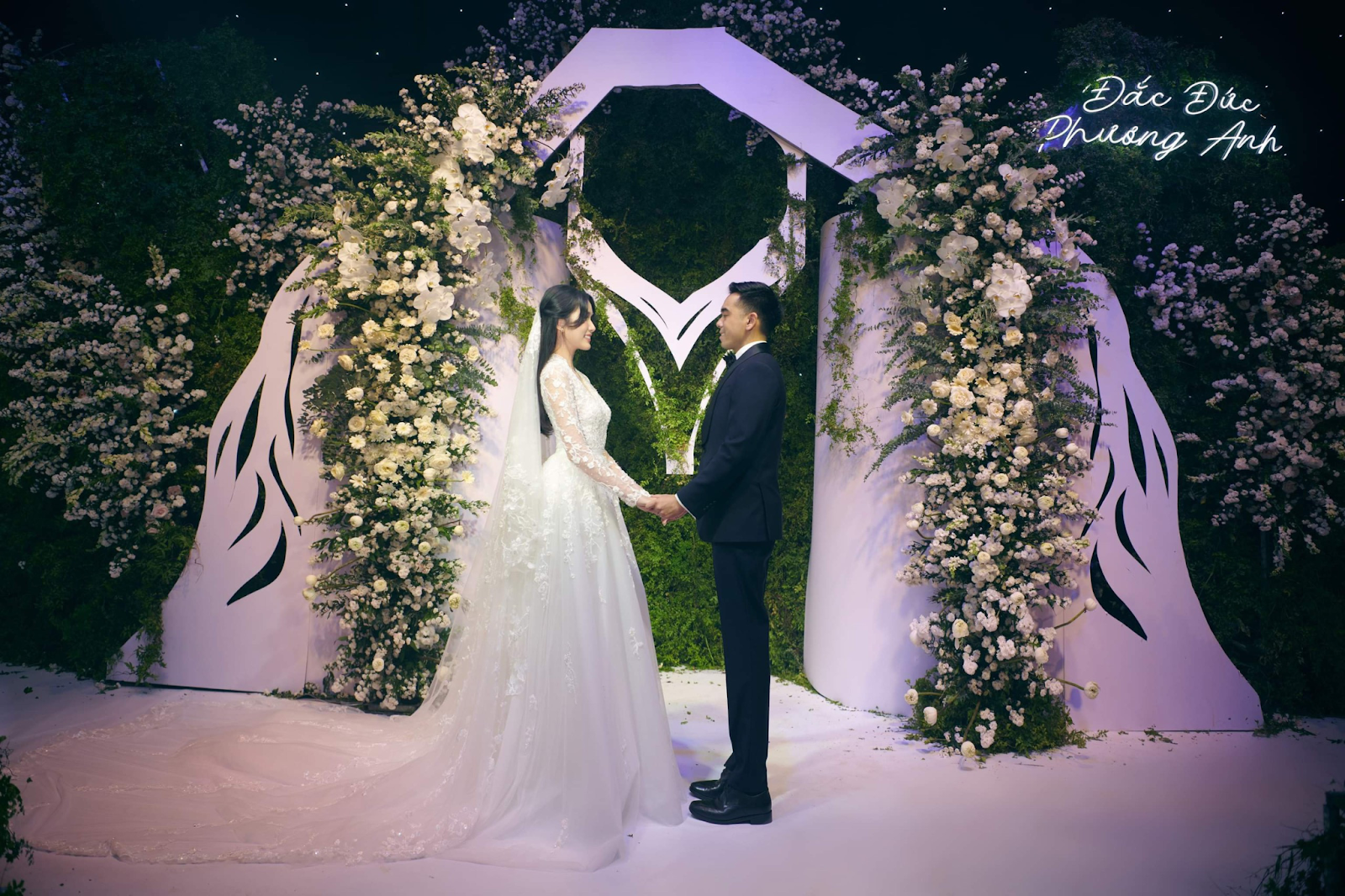 It is known that runner-up Phuong Anh and her husband Dr. loved each other for more than a year before deciding to live together. In April 2023, Dac Duc proposed to Phuong Anh in Phu Quoc and on July 8, the couple held an engagement ceremony at their home.
The couple's love story received enthusiastic support and encouragement from family and relatives on both sides. Sharing about her fiancé, the beauty said he is a thoughtful person who always cares for and supports her in pursuing her artistic career. Even though there is a 4 year age difference, the bride and groom are considered "a good match".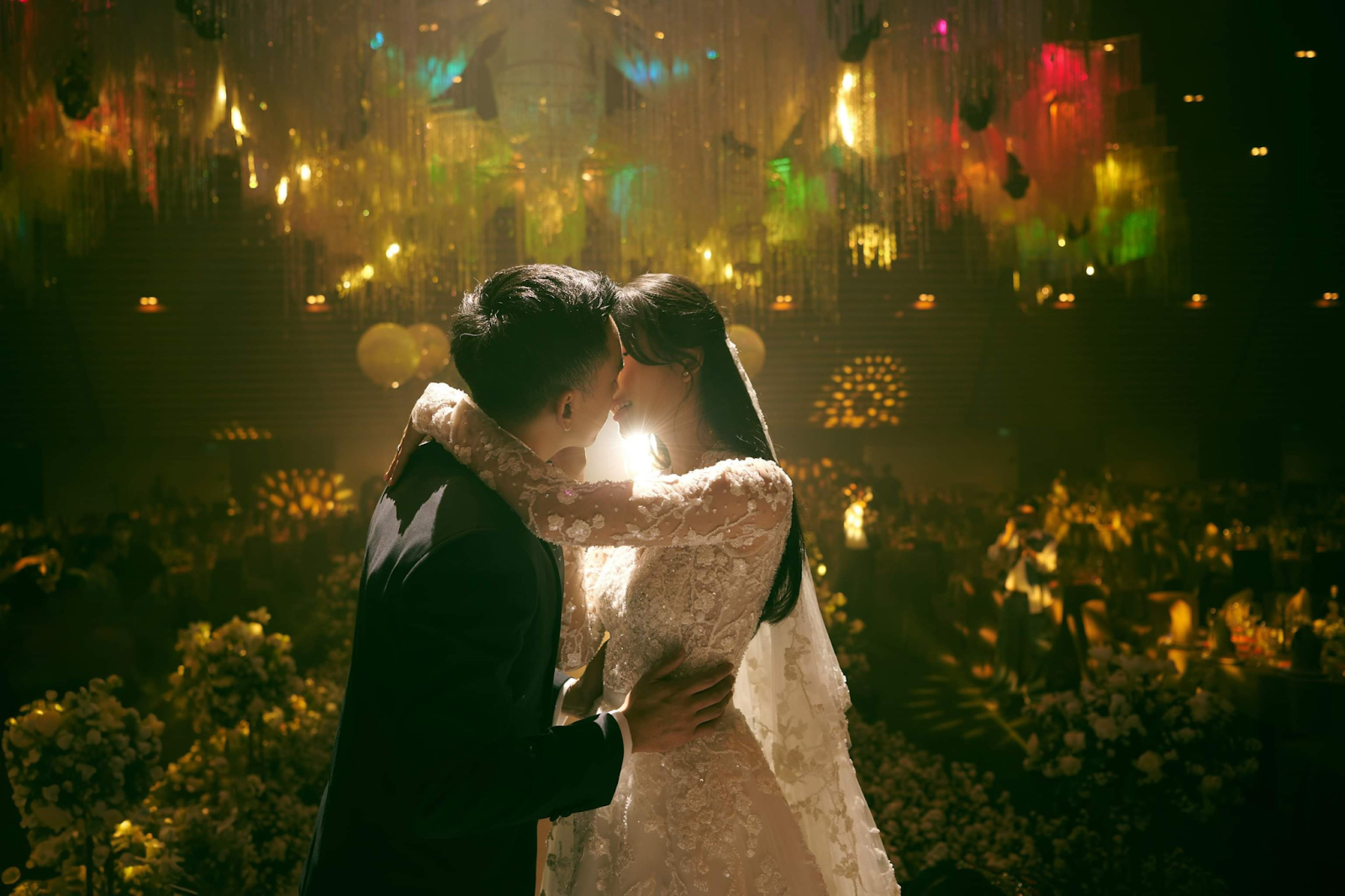 ADVERTISEMENT
It is known that Phuong Anh's boyfriend is businessman Dac Duc born in 1994. He is currently studying for a doctorate in the UK. Phuong Anh and her boyfriend met each other more than a year ago and quickly started dating soon after.
Regarding the background of businessman Dac Duc, people in the world have revealed that he is the son of Professor Ho Dac Loc - Principal of Ho Chi Minh City University of Technology (HUTECH). In 2019, Professor Ho Dac Loc was appointed Member of the State Council of Professors, Chairman of the Interdisciplinary Professor Council of Electricity - Electronics - Automation.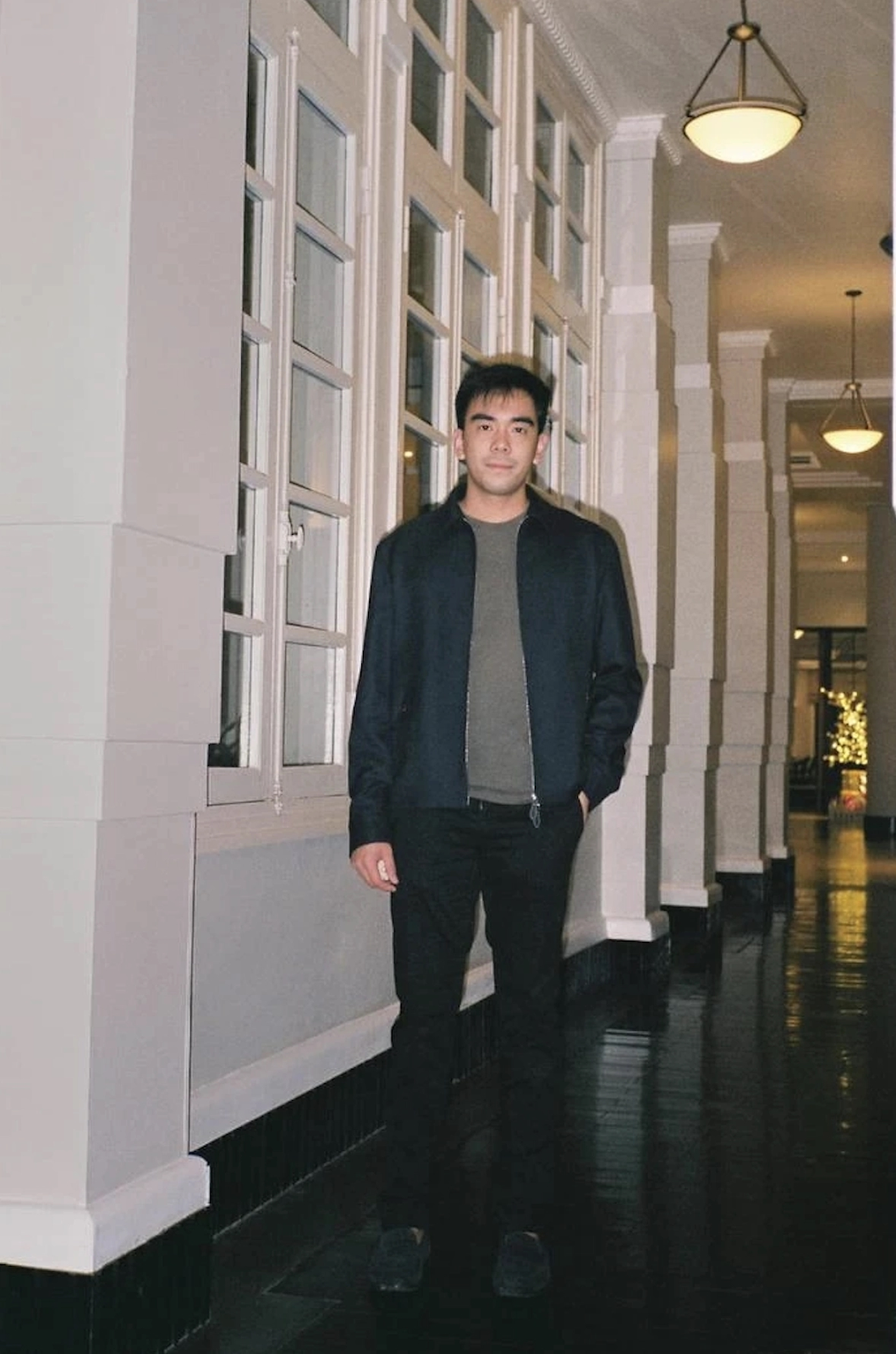 On social networks, he rarely posts his own information. Following the businessman's Instagram account, the audience only sees him post 10 posts. From this, it can be seen that Dac Duc is an extremely secretive person.
As for runner-up Phuong Anh, even though she has been in a relationship with her boyfriend for more than a year, she did not reveal this information. At the moment of the proposal, the runner-up only admitted that she values sincerity and wishes to have peace in love.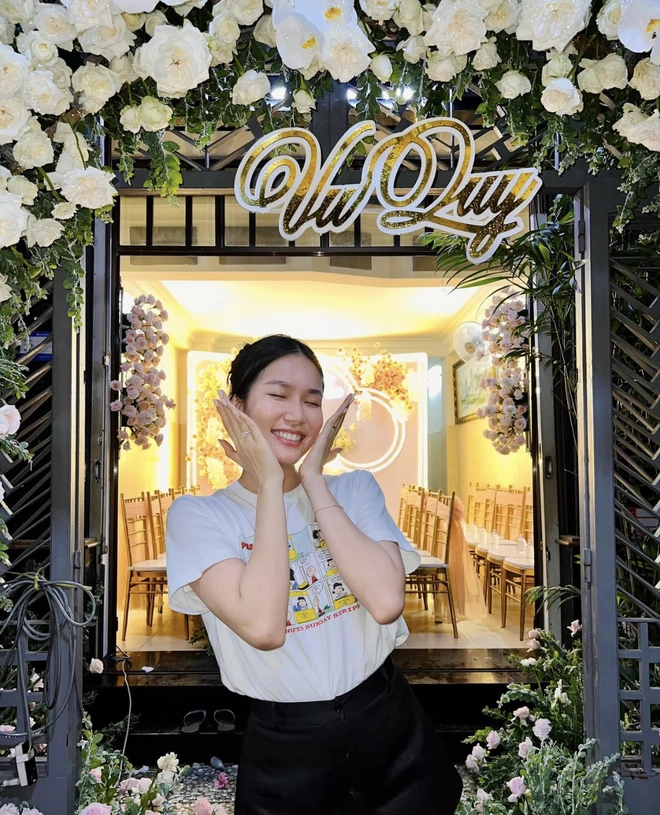 The beauty said: "Having the same direction and value system is the most important thing. Sometimes if we have different interests but have the same values, we can still get along. I see that there are very rich people, But due to the family's upbringing, there will be different ways of thinking. I am family-oriented, so I always want to find someone who puts family first, not money or economics."
ADVERTISEMENT
Do Ha revealed a series of drunk photos with a stupid face, eliminating the image of a beauty queen at Phuong Anh's wedding Miss Do Ha is making people stir when a series of photos claiming she was drunk at the wedding of runner-up Phuong Anh were just published on social networks. Netizens had to laugh at her awkwardness.