Vu Linh's daughter burst into tears demanding a DNA test to prove her intestines, revealing a series of secrets, Vu Luan declared shock
After Meritorious Artist Vu Linh died, his family began to have conflicts. His daughter, Hong Loan, recently burst into tears, demanding a DNA test with her family members to know if she was the biological or adopted child of the late artist.
Meritorious Artist Vu Linh passed away not long ago, the family was in turmoil. Even recently, the daughter of "the reformed prince Ho Quang", Hong Loan, has also voiced her frustration at the actions of her family members. She said that when her father was just lying down, the people she once thought were blood relatives denied that she was the daughter of Meritorious Artist Vu Linh.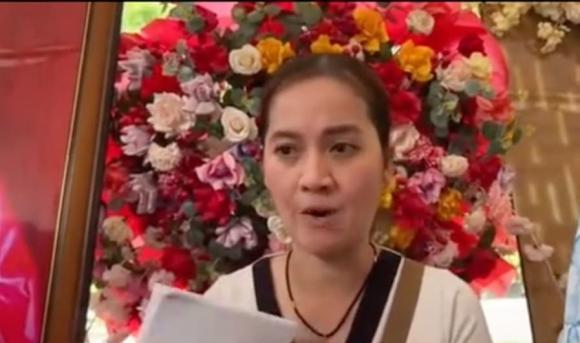 ADVERTISEMENT
Hong Loan affirmed that until now, Meritorious Artist Vu Linh had never said that she was an adopted child. Because of this, she also announced that she wanted to test DNA with her father's younger brother to determine whether she was his biological or adopted child. Not stopping there, she also denounced some people who arbitrarily called for donations and took actions to profit after her father's death without notifying her.
Vu Linh's daughter is angry: "The day my father died, he labeled me an adopted child. Now I want to know if I am an adopted child or a biological child, invite Uncle 7 to take a DNA test with me, I am ready to do it. This girl is the son of Mr. VTN, ie artist TL, uncle 7 is the younger brother of his father, Mr. VVN. Uncle Seven said that this little girl followed me to fight for property, so I let her go. Since the day my father died, everyone in the family has taken advantage of my father's reputation to donate one after another, I don't know anything. I only know one thing is that at first, Ms. VT in the US said that the audience loved her father and wanted each person to donate to send it back, I saw that to make them happy. I know that there is 5000 USD and more than 100 million that Mr. I still have more than 600 million dollars and more than 4,200 USD in the money in my father's room, HP and Ms. S. I still keep it. I don't keep any money and don't know anything from the beginning to 49 days of my father's life.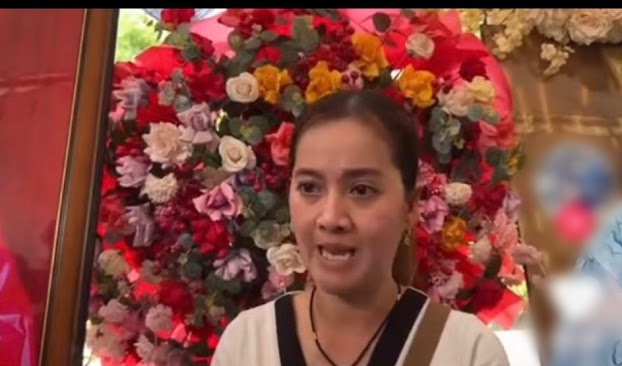 Spectators from near and far have donated for Mr. T. and the people in the house, come to those people to get the money back for me. I don't want my dad to be in debt. Because when my father was sick, my father never donated. However, when my father died, Mr. T came to turn the altar to ask for donations and money on ... my father".
Accompanying Hong Loan in the meeting with the audience right on the grave of Meritorious Artist Vu Linh, Meritorious Artist Vu Luan also affirmed that Hong Loan's anger was right: "The other day, Luan sat and talked with Miss S. and HP always Loan's sister's anger is right. Because her family has to let her know what people do on the grave, especially to put up Mrs. VT's poem, what is she to post. Her poetry was sent to the grave? Hong Loan was angry. Loan was heartbroken when she saw that information. His father devoted his life to not bothering anyone. Who is this responsibility now, is it HP? I had to run up and down my father's grave while I had children. Loan asked, Binh Duong Flower Garden did not answer. The carved statue was criticized, Loan completely did not know. The drop of water spilled over. Loan's anger is right."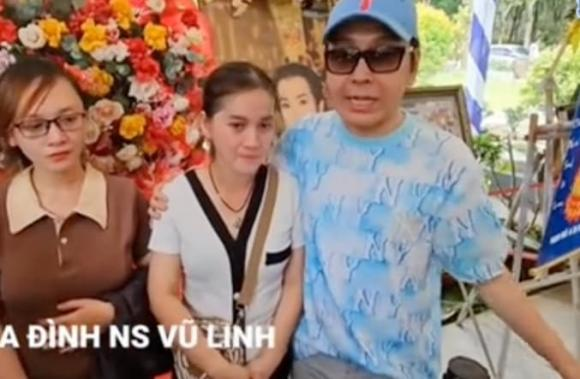 ADVERTISEMENT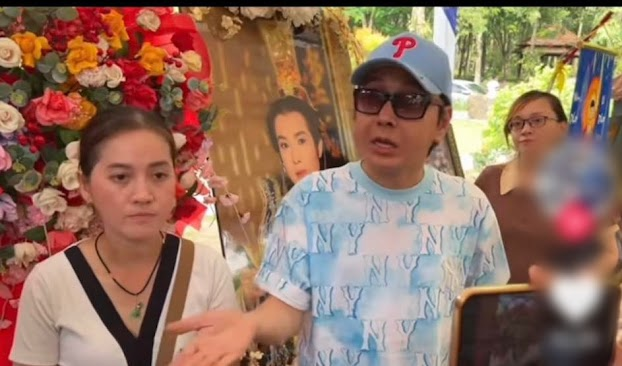 Although I don't know the truth of the story, I can also see Hong Loan's frustration about what she has just experienced. Meritorious Artist Vu Linh certainly does not want to see his family conflict like this, so hopefully everything will be resolved in a satisfactory way. Currently, the case is still causing a stir in public opinion. HP and Ms. S. (a family member of Meritorious Artist Vu Linh) have not yet made any statements about this.
Meritorious Artist Vu Linh passed away on March 5 at his home in Phu Nhuan (HCMC) in the arms of relatives and colleagues. His funeral took place on March 6.
At the funeral, many people were surprised when Hong Loan was introduced as the only biological daughter of Meritorious Artist Vu Linh. She shared that for many years, her father kept the information hidden because he wanted her to have a peaceful life. She also lives a secret life and does not follow her father's acting career.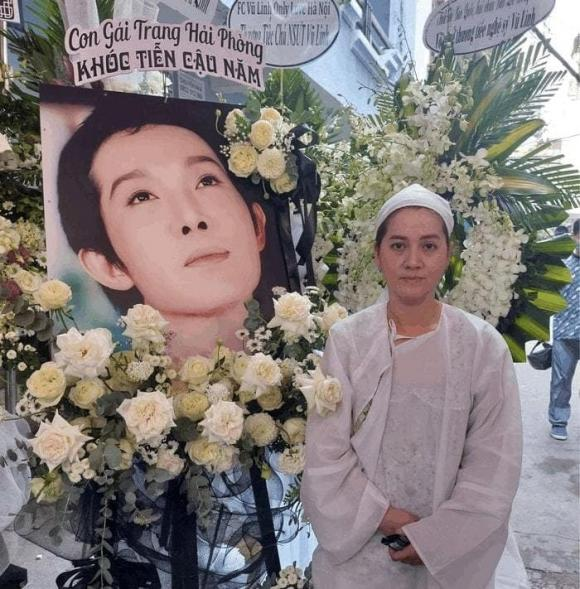 ADVERTISEMENT
Sharing with VTC News reporter on the morning of March 7, Ms. Hong Loan confirmed the information that Meritorious Artist Vu Linh brought home when she was born. She took the surname Vo after Vu Linh's last name (Vu Linh's real name is Vo Van Ngoan) and on the birth certificate is still considered the only daughter of the "king of cai luong".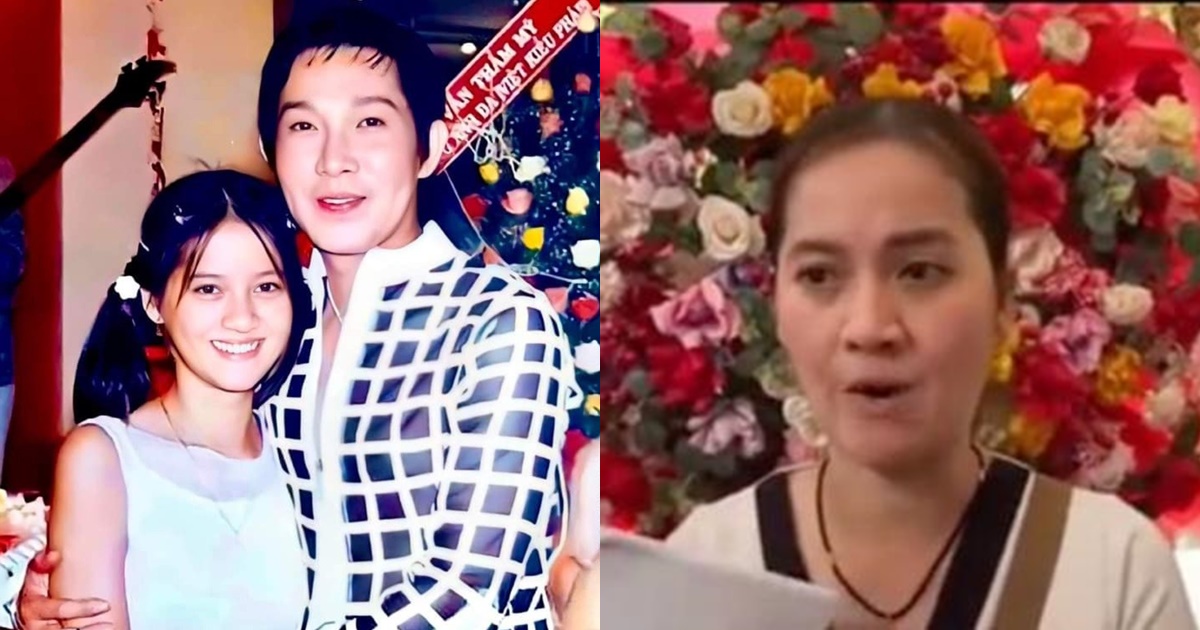 Vu Linh's daughter once gave money to Hong Phuong to buy a car, begged her father to help her 6, Phuong Le accused someone of casting a spell. Even though many months have passed, Meritorious Artist Vu Linh's family and audience still cannot get over the passing of the late artist. Recently, close friend Hong Loan revealed many stories that the daughter of Cai Luong King Ho Quang had kept hidden for more than half a year.