Ha Phuong almost "did the family bankrupt" because of illness, 20 years without riding a motorbike for an unexpected reason
Singer Ha Phuong rarely shares about her career and family.
Singer Ha Phuong is Cam Ly's younger sister, and singer Minh Tuyet's biological sister. In the US, Ha Phuong is known as "the richest Vietnamese in the world", "Vietnamese-American billionaire wife", "billionaire singer"... She has everything in her hand when she is loved by her billionaire husband. and talented, beautiful children.
Recently, Ha Phuong returned to Vietnam and had a chance to meet with MC Quyen Linh. The rare female artist opens up about her career and family.
She wore a grandmother's shirt, tied her hair on both sides meekly like in the early days of singing country music. Meanwhile, MC Quyen Linh chose for herself a brown trio, bandana, honeycomb sandals, and drove a Dream car to meet her colleague. Sitting in the alley next to Kim Loi recording studio - which created many famous names such as Ha Phuong, Cam Ly, Dan Truong, Lam Truong, Phuong Thanh, Ngoc Son... the memories of the two artists came rushing back.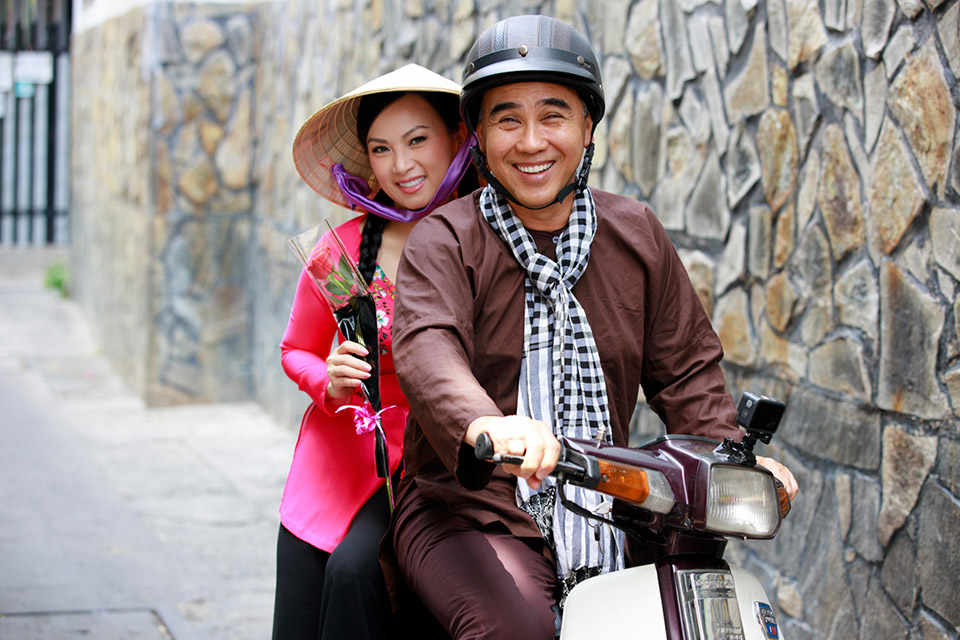 ADVERTISEMENT
Ha Phuong is simple when returning to Vietnam
The Golden age
Singer Ha Phuong was born and raised in a family with a tradition of artistic activities. While her sister Cam Ly and younger sister Minh Tuyet pursue young music, Ha Phuong is loyal to lyrical folk music. In the 2000s, at the peak of her career, Ha Phuong decided to move to the US to settle down and get married. Despite many years of absence, the name Ha Phuong is still imprinted in the hearts of domestic and foreign fans.
"A whole family who was very passionate about art, loved to sing, sing cai luong, act in plays... Actually, Ms. Ly went to sing with me, but seeing that the teacher gave me voice training, she went home. Ly was very passionate about singing. but she was too shy to know what to do, then she and Minh Tuyet went to a duet singing contest, won the prize, and then sang with Tuyet.In family members, if it's smart to say out loud, it's Minh Tuyet. , and Cam Ly and I were shy at that time.
Since I was a child, I have been involved in singing, but to officially say it, in 1991, after I took the TV singing test and won the Top 10. After that, I was invited by television stations and record companies. The album "Dust rain" that day was intense, and overseas was very popular. On each holiday, I run more than 10 shows," Ha Phuong recalled a time.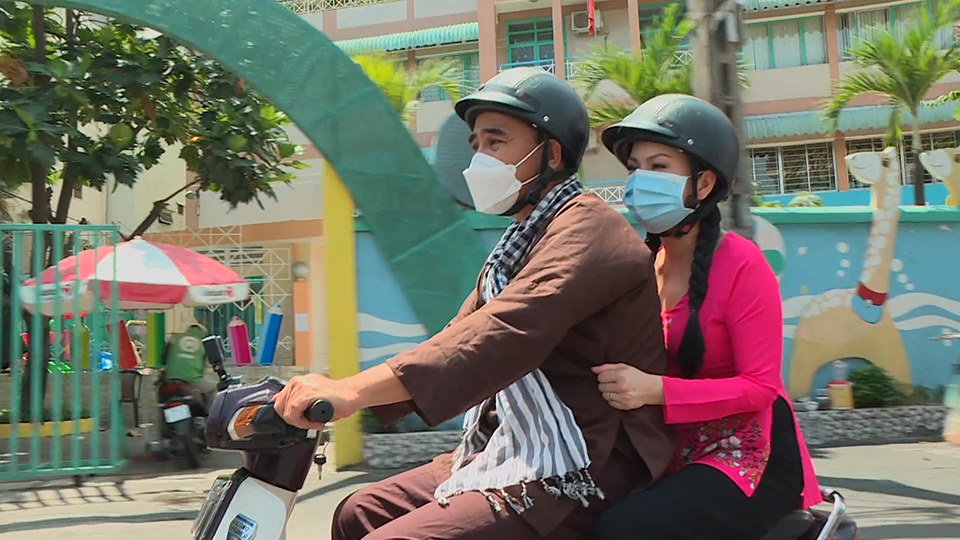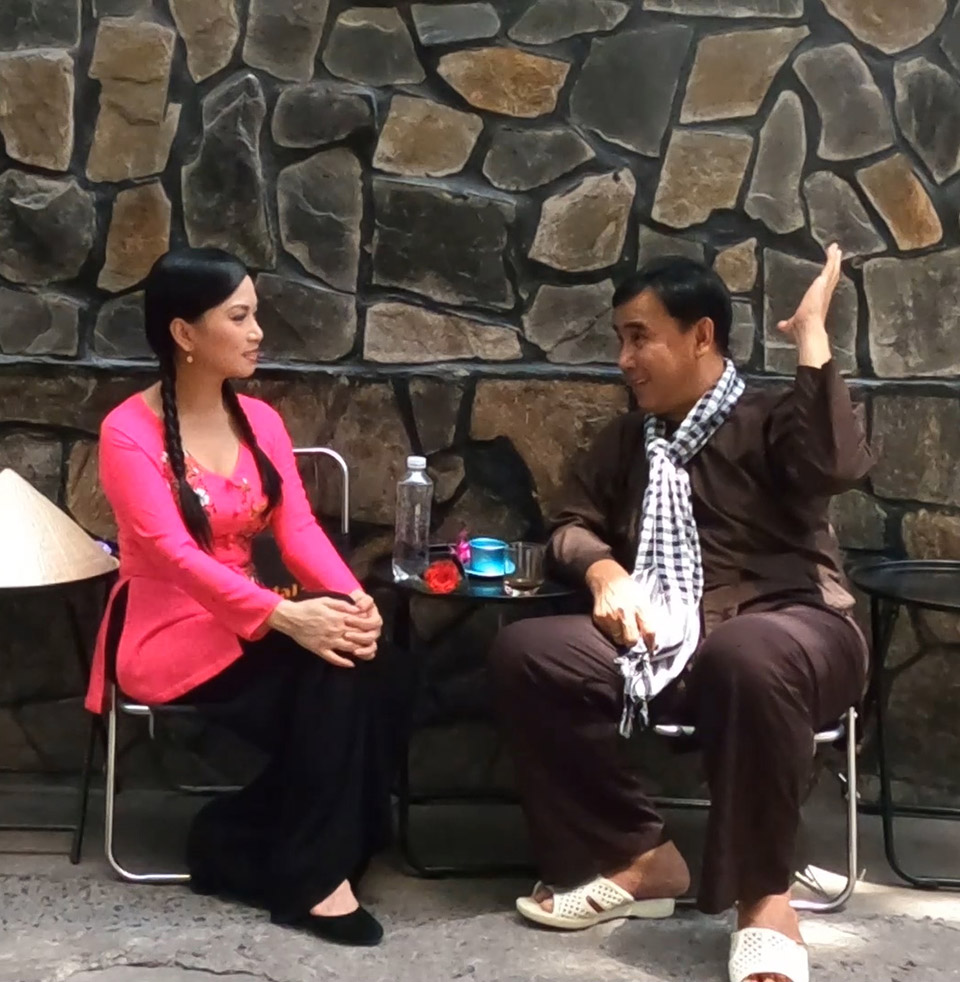 Rich, but Ha Phuong is not afraid to ride a motorbike or sit at a sidewalk shop
Sitting behind MC Quyen Linh's Dream car, artist Ha Phuong was a little shaken. According to her, it has been twenty years since she had ridden a motorbike due to the obsession of a serious accident that broke her arm, closed 16 screws, and 2 iron braces.
Going through the streets, the female artist reminisced about the days of running the show through the stages of Lan Anh, 126, Drum Dong. She loved the audience that day gave each bag of toads, bags of tamarind, it was raining and still lingered wearing raincoats and waited to see the artists perform. In the journey to find memories, singer Ha Phuong sweetly recreated the hits that made her name a bright star such as "Country River", Cai Luong "Luu Binh Duong Le", the song "Never forget". Older brother". Those golden brilliant moments are still vivid in the memory of the female artist.
Events on the brink of "failure of the family"
In order to satisfy singer Ha Phuong's childhood, MC Quyen Linh specially took her to a cafe with nostalgic style. Here, old items such as radio, television, fan, thermos, ... or childhood snacks such as shaved ice syrup, pinned sugar cane toad, yeast cake, pig's ear cake, printed cake... make The singer couldn't help but be excited.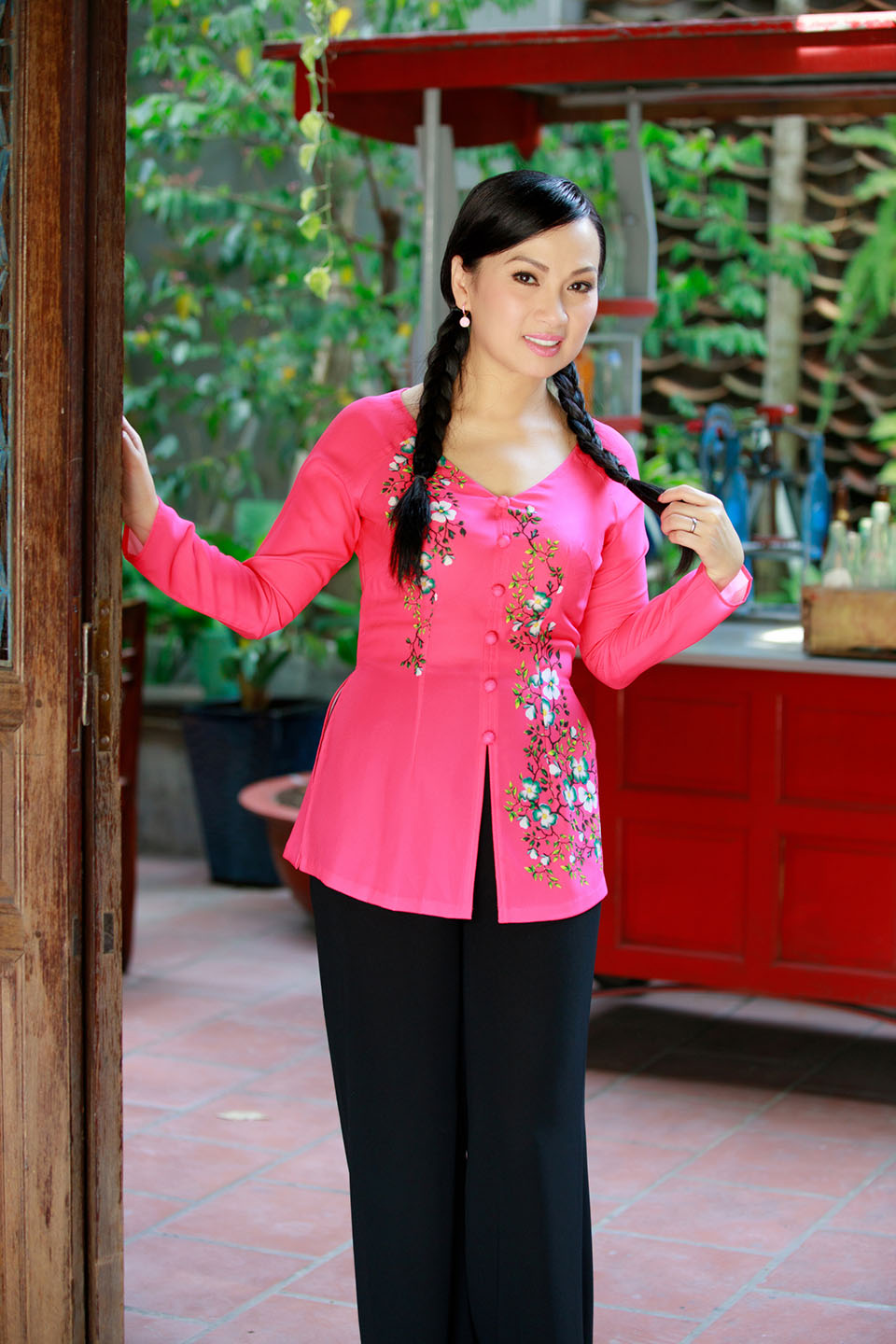 ADVERTISEMENT
After decades of leaving showbiz, Ha Phuong still retains her radiant beauty and gentle appearance
Sitting in front of an old black-and-white television, the female artist choked up again: "When I was young, when I was 5 years old, I was sick. My family wanted to 'spread bankruptcy' because of me. Before that, the doctor told me about it. I waited for the day to die, but my father was determined to save me, so he borrowed money, but on the day of payment, there was no money to pay. There was only a black and white television in the house, they also took it away, took nothing. I was very emotional that day I stood at the corner of the stairs thinking that God would have mercy on me so that I could have money in the future. I promised to help people, this is the motivation for me now to always do charity. I fasted for a month, my father silently begged."
To surprise singer Ha Phuong, MC Quyen Linh secretly invited a special guest - artist Bach Long. As soon as she saw her old teacher, the female artist burst with joy. Singer Ha Phuong had time to study reform with artist Vu Luan under the tutelage of artist Bach Long. After more than 30 years of separation, they reunited, many memories of school days rushed back to the two teachers and students.
Recalling the memory, artist Bach Long constantly praised Ha Phuong: "Ha Phuong's respect for the guru is very good, Quyen Linh. Ha Phuong was just ten years old when I studied, later became a famous star I did not accept. Once I went to a show, I went into the room and Ha Phuong was sitting up and invited me to sit, surprising me. Nothing is happier than training students, when they are famous, they still remember me." .
Ha Phuong - Famous rich singer Vbiz: Wearing a ring of 1 million dollars, building a theater, taking a private plane How big is the fortune of Ha Phuong - who is known as the richest Vietnamese female singer in the world when she is the wife of billionaire Chinh Chu? The wife of the famous Wall Street mogul Ha Phuong, whose real name is Tran Thi Ha Phuong (born 1972), is a lyricist...