Hoa - Miss Grand runner dropped the crown to "run away" to Miss Universe: What's going on?
Having a grudge against Miss Universe, Miss Grand President - Mr. Nawat has always cherished the dream of surpassing this contest. However, if it has not been done yet, there has been a flower trend - International Peace runner-up returns the title to find opportunities in the Universal arena.
Recently, beauty fans have been in awe when the post-world village took place a trend: Hoa - International Peace runner-up paid the title to find a ticket to attend Miss Universe.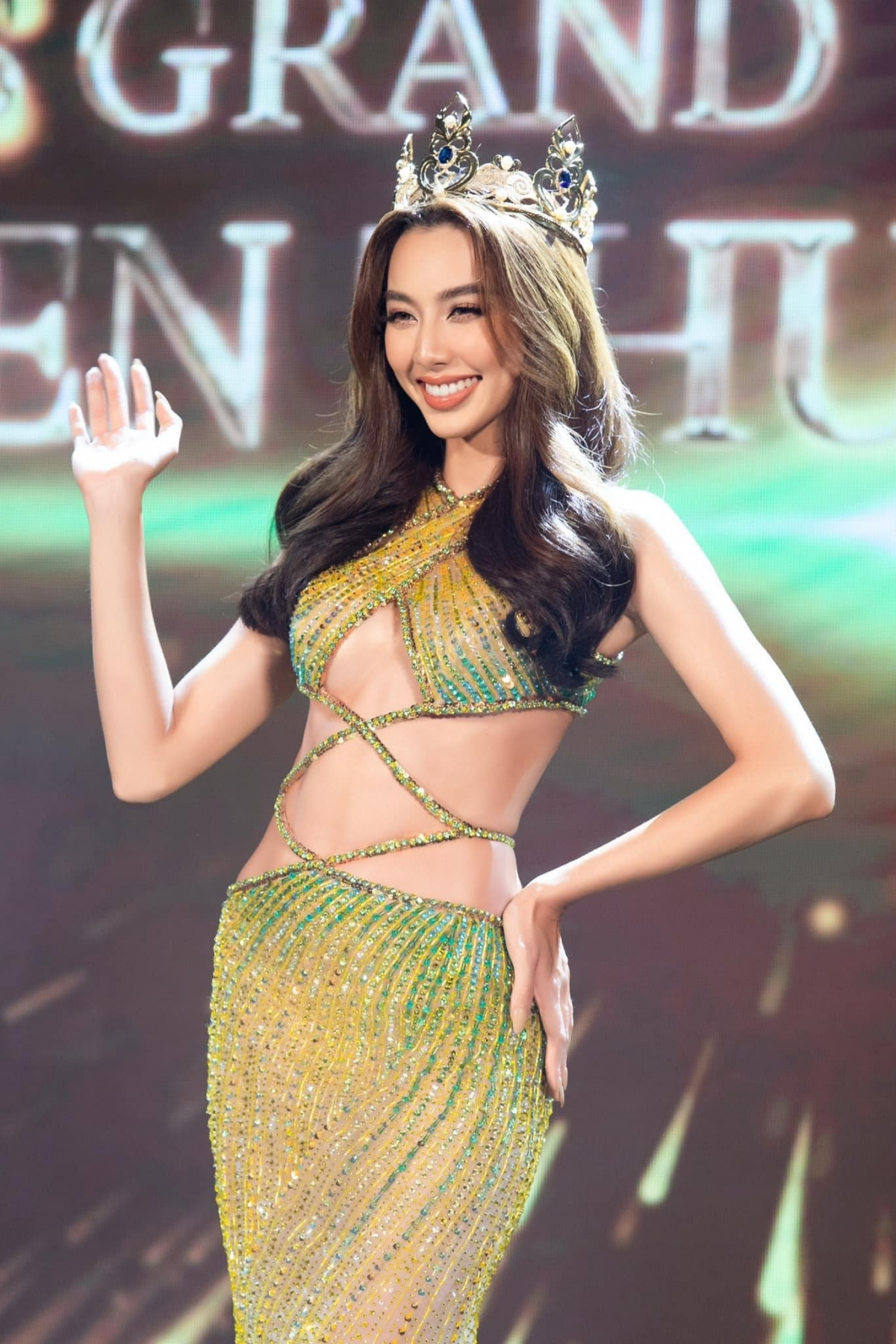 ADVERTISEMENT
The public couldn't help but wonder why, after being crowned Miss International Peace, she still wanted to be a contestant in a national beauty pageant. Is it fair for hundreds and millions of "unknown" girls to be vulnerable to the title storm of their seniors?
Continuously witnessing the girls who are not enjoying the full glory of taking off the crown makes the audience ask a big question: Is their destination just to conquer the Miss Universe crown?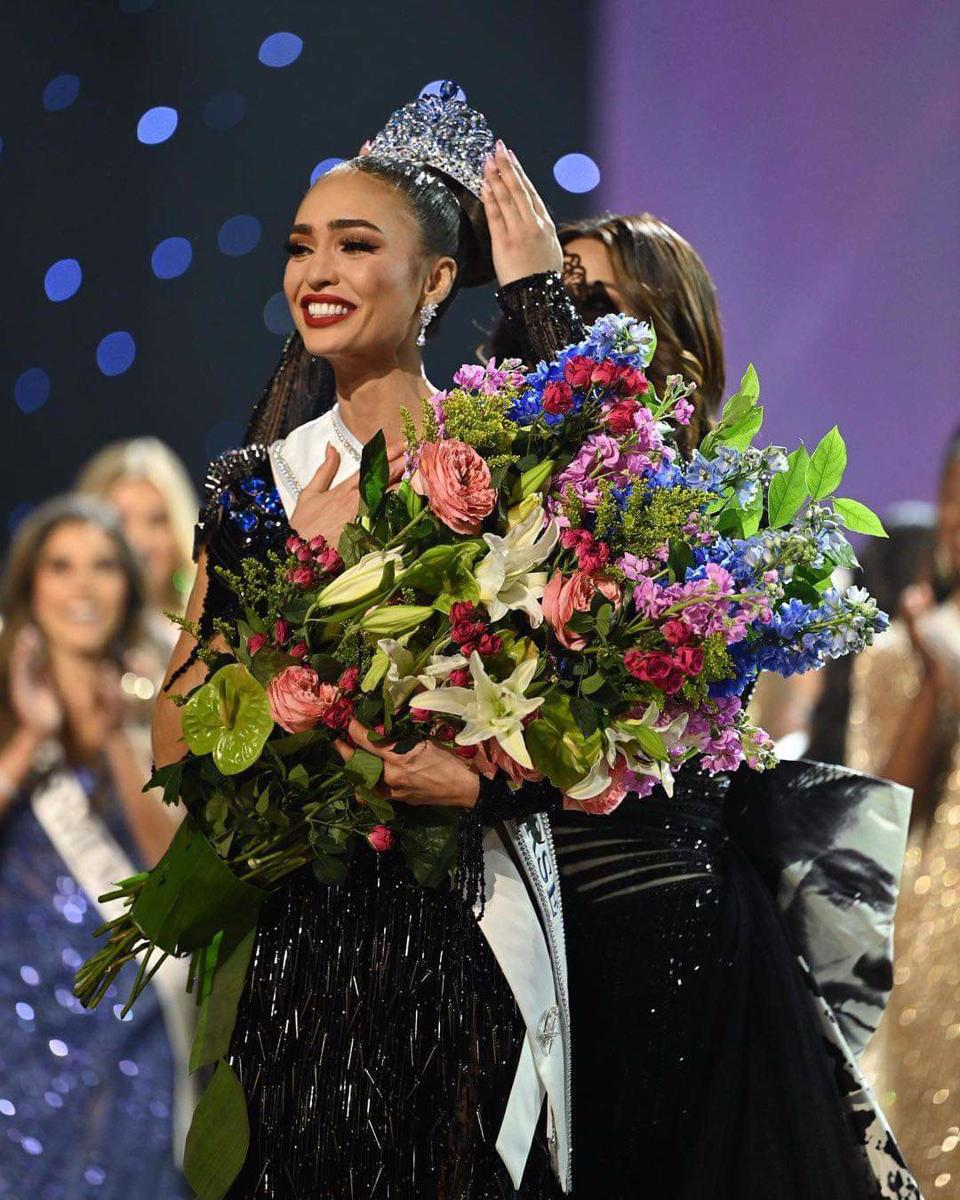 The most shocking incident was Hiwot Mamo - 1st runner-up of Miss Grand International 2014 who was dethroned by President Nawat when attending Miss Universe 2014 in the US. It seemed that all contest criteria were the same, but Hiwot was wrong, she was also empty-handed in the most fierce beauty arena on the planet, that season Vietnam did not send a representative to the competition and Pauline Vega broke out. too spectacular to wear the crown of Miss Universe 2014.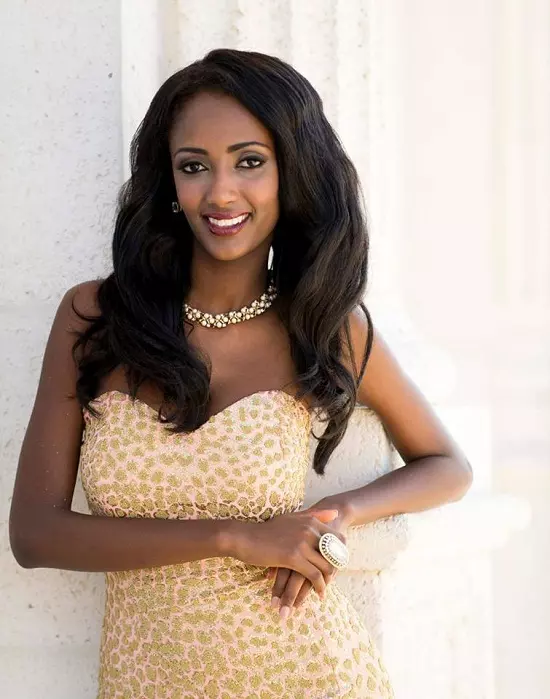 ADVERTISEMENT
The most unusual case is Claire Parker - Miss Grand International 2015, after 4 years of running around with her title, she is ready to accept being "dethroned" just to be a contestant at Miss Universe Australia 2019. And unlucky for her is the dream of the Universe with her has been extinguished.
Claire Elizabeth Parker's actions had to pay a heavy price and this was like a bucket of water poured into the Miss Grand International organization. It is because of her desire to stand on the aura of the Universe that she lost the title of Miss Grand International and also made it impossible for the 2015 season to find a Miss.
"I'm so excited for all of your support and love. Grateful to Miss Universe Pueto Rico for the opportunity to make my dream come true. I won't let you down. For the land of me and for my roots, I am ready to fulfill my dreams". The shocking statement of Madison Sara Anderson - 3rd runner-up of Miss Grand International 2016 made Mr. Nawat unable to help but feel sad. And so she was determined to put aside her international title in search of a ticket to Miss Universe.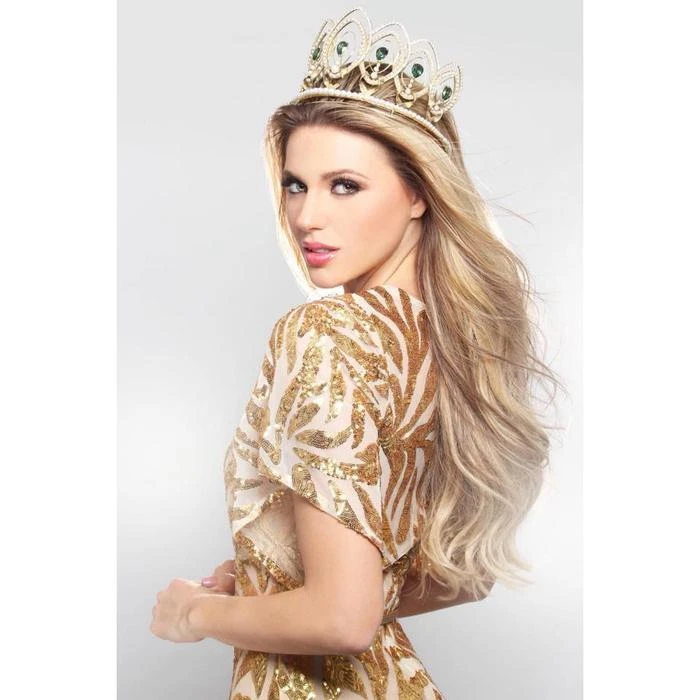 Madison Anderson - 3rd runner-up at Miss International Peace 2016, this "blonde angel" defeated Nguyen Thi Loan of Vietnam to shine brilliantly in that season. She is so beautiful that in 2017 she was also voted by Global Beauties as the sexiest beauty on the planet. In just 4 years from 2016 to 2019, Anderson has twice stood on the international stage. With 2 extremely outstanding achievements: 3rd runner-up Miss Grand International 2016 and 1st runner-up Miss Universe 2019.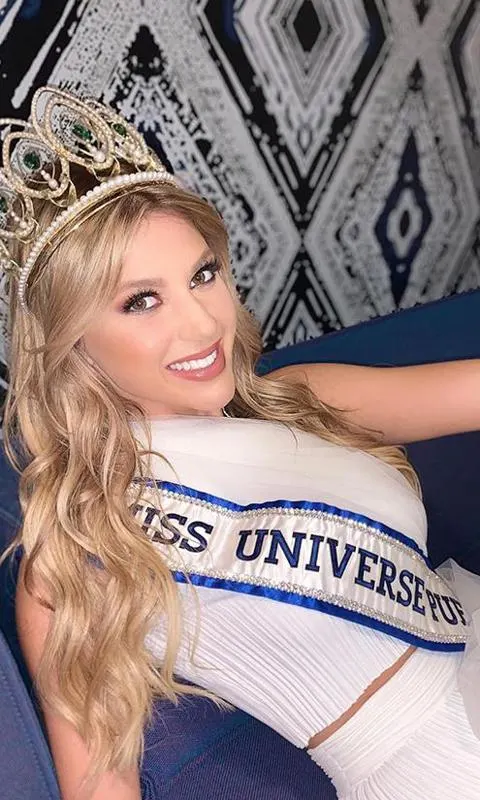 ADVERTISEMENT
Following the trend of the runner-up to remove the Miss Grand title, the beautiful Ivana Batchelor - 2nd runner-up of the Miss Grand International 2020 contest, who had not yet smelled the victory, immediately enrolled at the Miss Universe Guatemala 2022 contest and won the right. represent the country participating in the Miss Universe 2022 contest.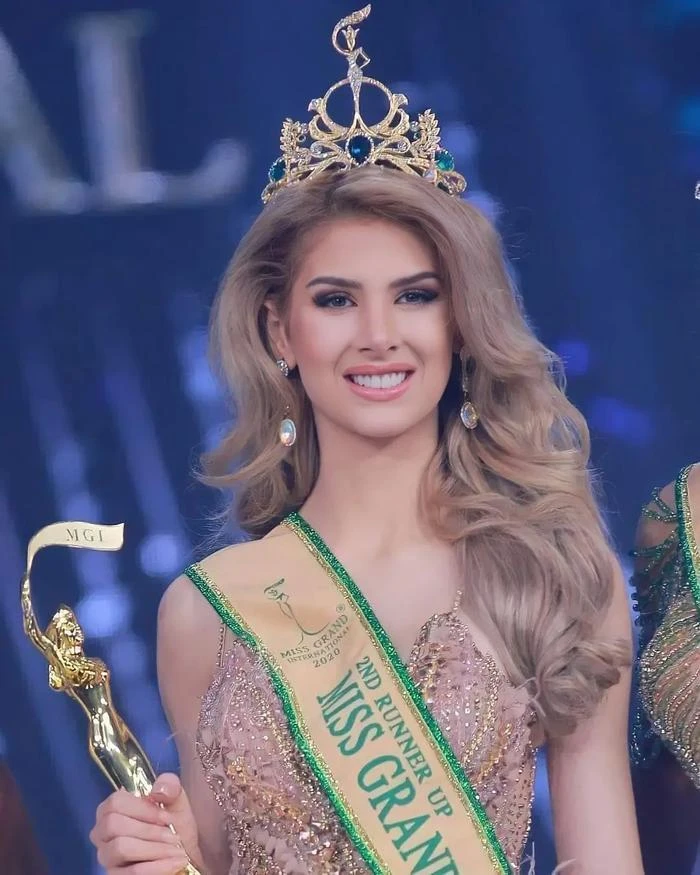 This angel-like beauty once defeated Ngoc Thao of Vietnam in Thailand in the Miss Grand 2020 season. However, the fate of Ivana Batchelor was quite bad, she was not the choice of billionaire Anne at the Battle of the Perfection. fierce dance.
Andrea Aguilera - a beautiful rose from Ecuador used to be a one-on-one rival with Thuy Tien at Miss Grand International 2021, after losing to "Queen Fairy" she also determined that Miss Universe was her destination and the title 1st runner-up Miss Grand International 2021 is just a stepping stone to help me find glory.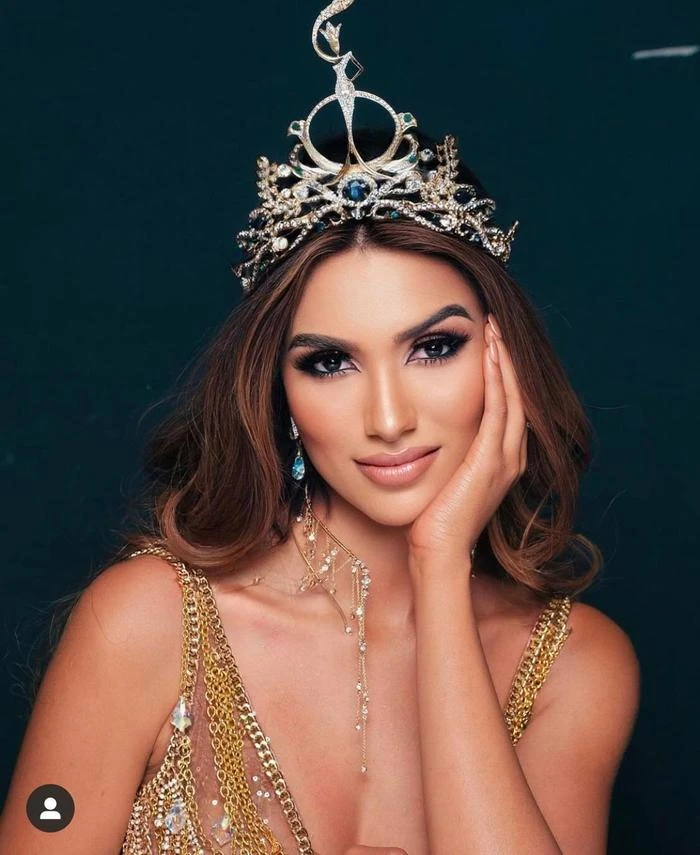 With increasingly expanded criteria, especially the draft to raise the age to attend Miss Universe from 28 to 32, it creates even more opportunities for former Misses and runner-ups of rival contests to come back. It is important in the midst of the trend of "untitled" which girl is braver than which, either to fail or to reach the glory of the Universe.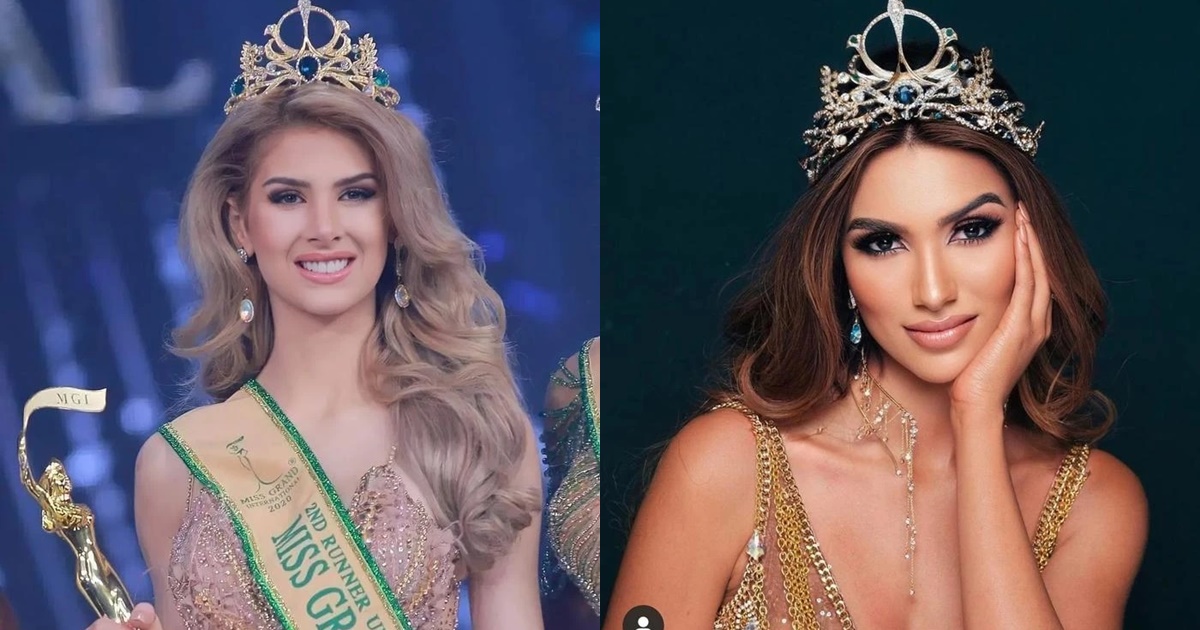 ADVERTISEMENT
Mr. Nawat was sad, almost cried, said she didn't mean anything bad to Thien An, Miss Grand spoke up The final night of Miss Grand International 2022 has ended, but the echo it left behind still makes the online community interested. After more than 1 day since the coronation night, the president of this contest, Nawat Itsaragrisil, livestreamed to interact with the audience...