Hoang Thuy Linh wrote a letter of apology after the condescending noise, the main role in the movie was turned away by the audience
After many days of keeping quiet, avoiding noise about controversial statements and behavior at the press conference, singer Hoang Thuy Linh sent an apology on her personal page on the morning of September 18.
Original text of Hoang Thuy Linh's apology:
"Hoang Thuy Linh would like to sincerely apologize to those who have loved, trusted and been by Linh's side, for the information that has affected everyone's mood over the past ten days, making everyone sad, especially at the time when we are about to be reunited after nearly two decades of loving each other. Linh would like to learn from profound experience, learn and be more skillful in communicating, talking and sharing. share. Linh understands that she has the responsibility to apologize to her loving audience for the kindness she received from everyone. That is also the motivation for Linh to work hard and strive through all these years.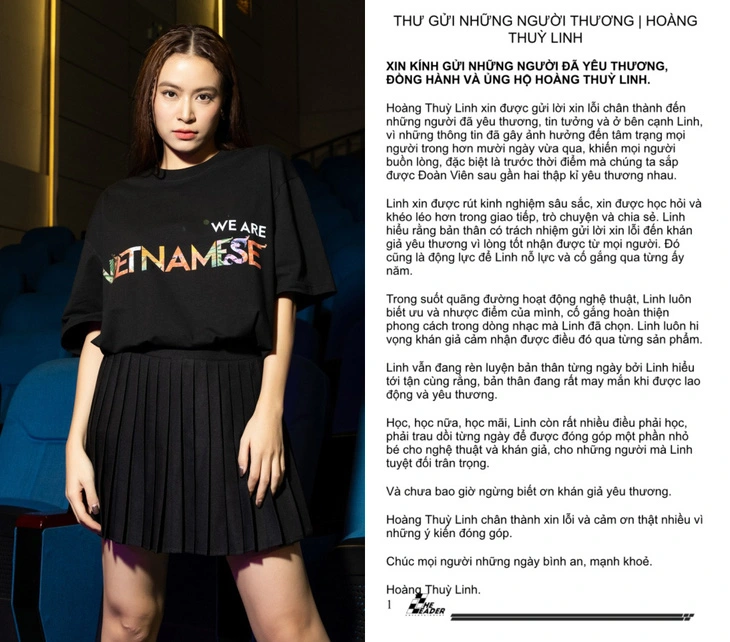 ADVERTISEMENT
Throughout her artistic career, Linh always knows her strengths and weaknesses, trying to perfect her style in the music genre she has chosen. Linh always hopes that the audience can feel that through each product.
Linh is still training herself every day because Linh understands to the end that she is very lucky to be able to work and love.
Study, study more, study forever, Linh still has many things to learn, to cultivate every day in order to contribute a small part to art and the audience, to the people that Linh absolutely respects.
And never stop being grateful to the loving audience.
Hoang Thuy Linh sincerely apologizes and thanks you very much for your comments. Wishing everyone peaceful and healthy days."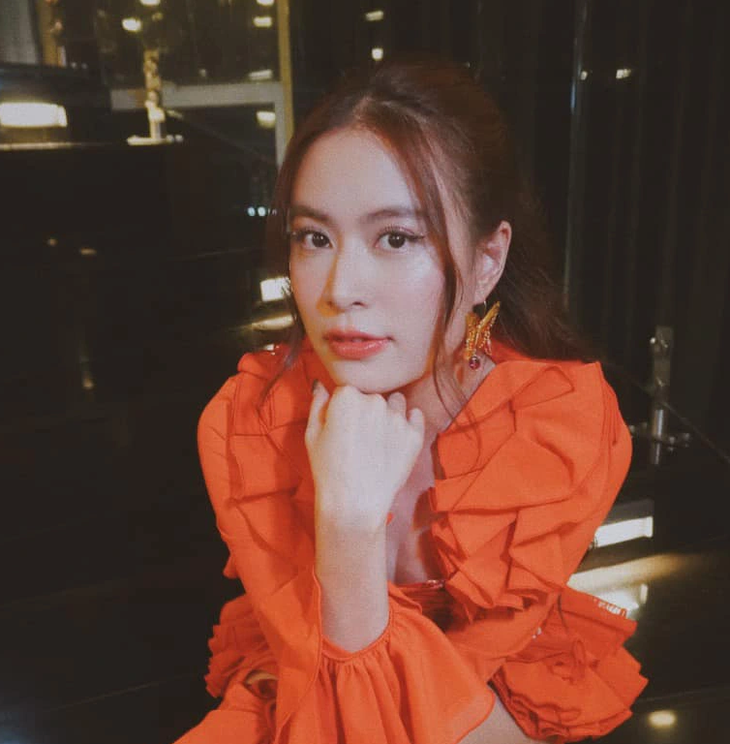 This is Hoang Thuy Linh's first official move after more than 10 days of being criticized by the online community for her statements and behavior during the press conference announcing the Vietnamese Concert live show. Before that, the 8X singer remained silent in the face of mixed opinions.
On September 17, netizens spread a screenshot of Hoang Thuy Linh's apology using the Instagram account with the owner's green check mark (nearly 900 thousand followers).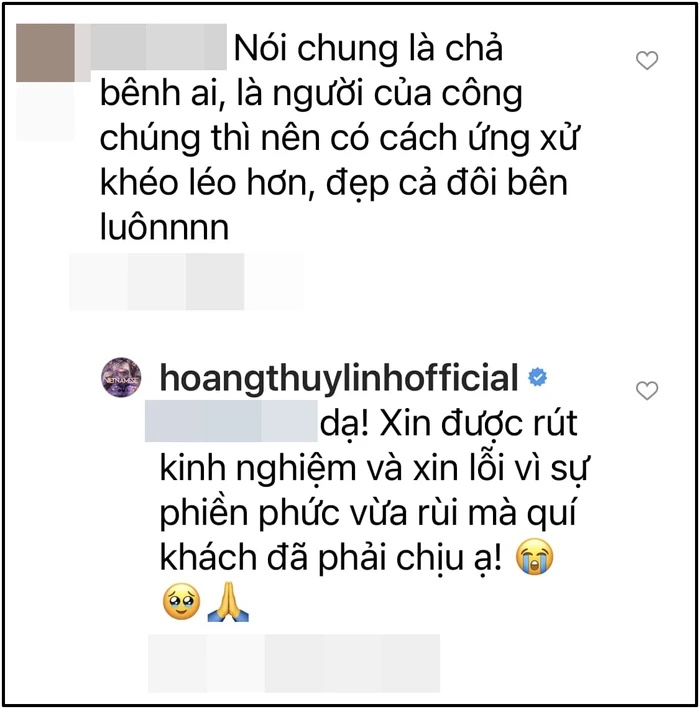 Specifically, the account of singer See Tinh shares photos of the crew actively working for many hours to prepare for the upcoming Vietnamese concert live show. Below the post, an audience left a comment: "In general, don't defend anyone. As a public figure, you should have a more tactful way of behaving, both sides are beautiful." Immediately after that, the female singer's Instagram account responded: "Yes! Please learn from experience and apologize for the recent inconvenience you have had to endure."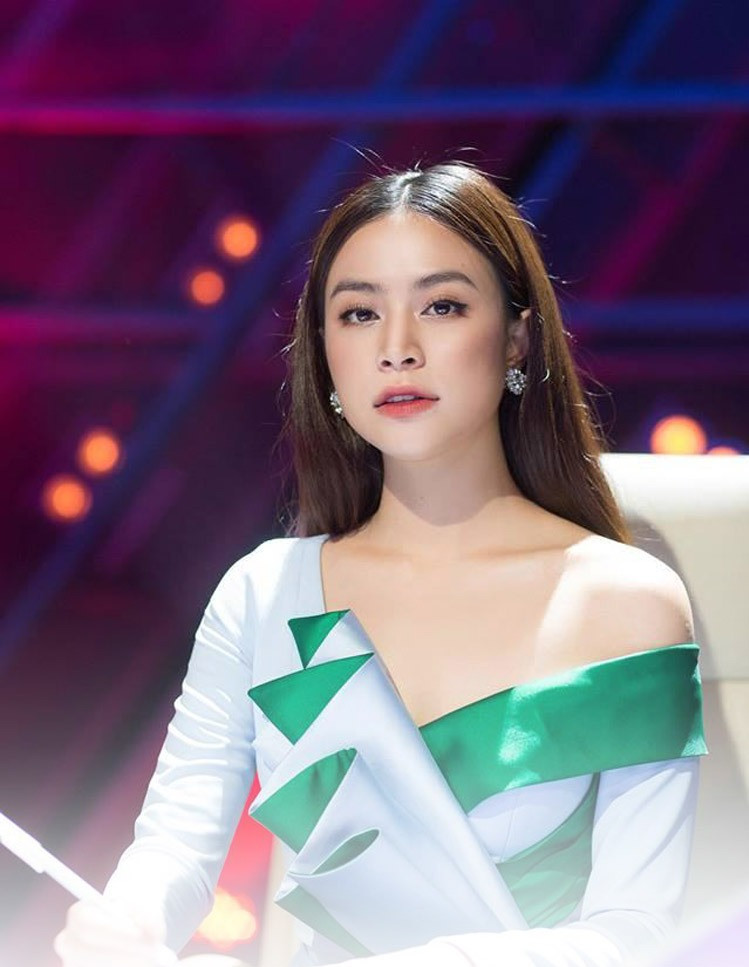 ADVERTISEMENT
This comment by Hoang Thuy Linh quickly attracted a lot of attention from netizens. Most audiences believe that an apology is an expression of regret or regret for actions that have occurred. Therefore, when apologizing, you need to express your sincerity by speaking directly or at least making an official post on your personal page.
"The apology on Hoang Thuy Linh's Instagram account is too industrial, to be honest, to be exact, she only apologized to the other commenter..."; "Is it an apology in the form of a comment? It's too funny, we need to respect the audience more..."; "I still love you very much because you are brave and creative. But from the perspective of someone who wants to experience a complete live show, I think the organizers should take steps to resolve the media crisis to ensure protect fans, while also affirming the value that the show brings"... are comments from netizens.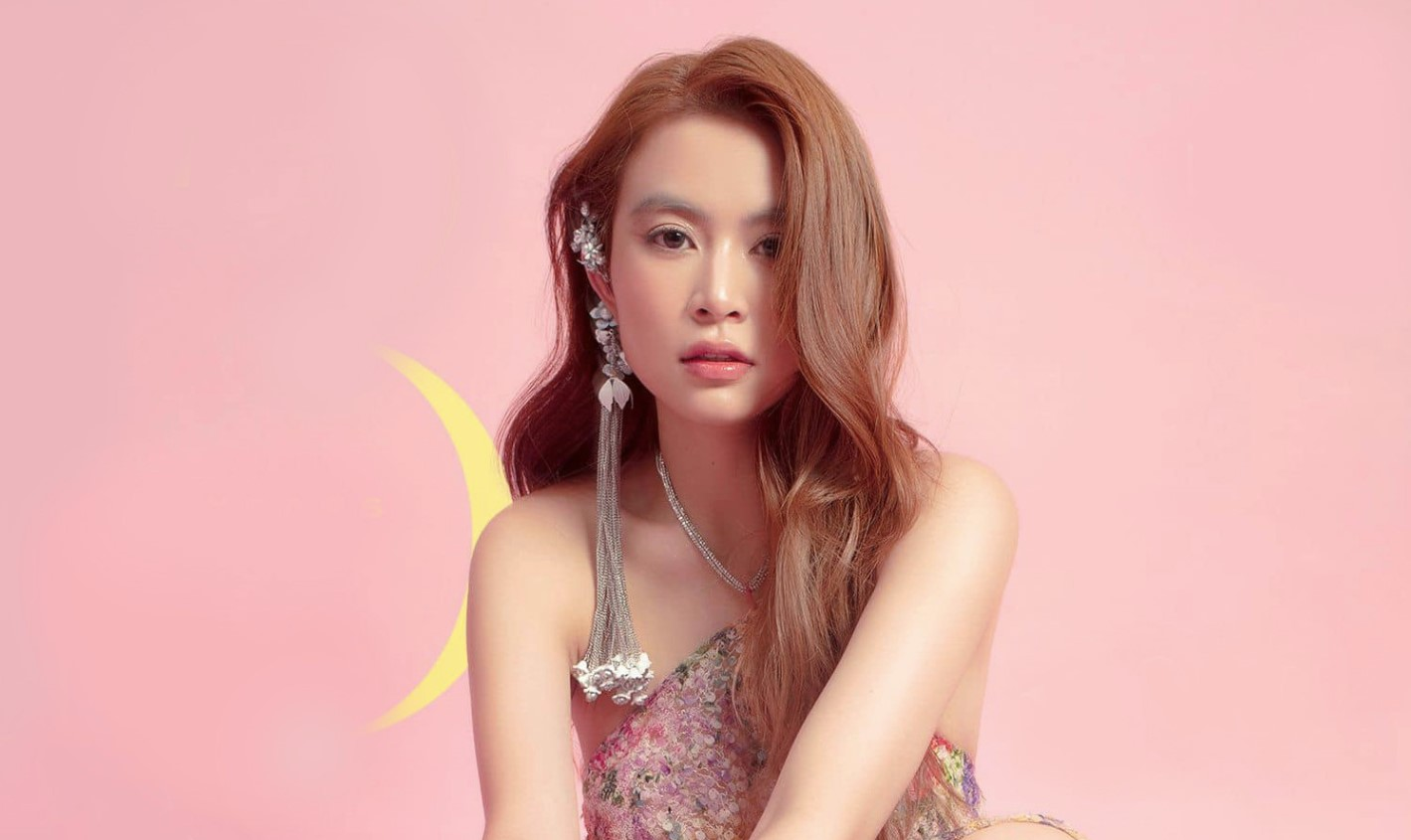 It is known that Hoang Thuy Linh's loud mouthing more or less caused the movie she participated in Not afraid to get married, just one reason to receive many negative comments.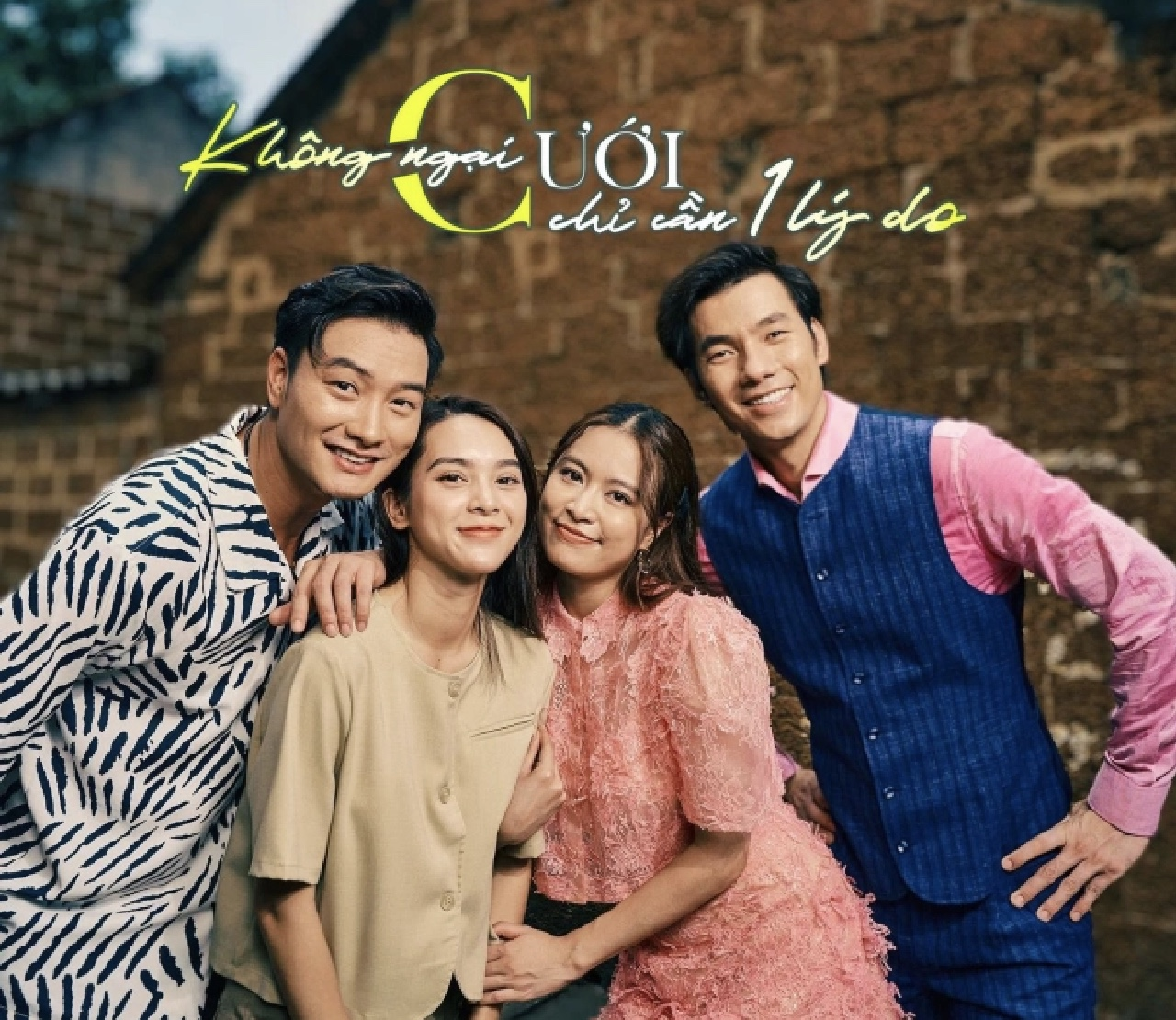 On VTV's Fanpage, most of the comments under the post about the movie mentioned Hoang Thuy Linh in a not very positive way. Minh Minh account wrote: "There are so many promising young actors? Why choose Hoang Thuy Linh? I love the remaining actors, but seeing her in the lead role makes me want to watch her." Account Pham The Tai commented: "I was about to watch but saw Hoang Thuy Linh decided to "turn around". Meanwhile, user Hoa Hoang shared: "I don't care about side stories, but her acting Hoang Thuy Linh in Labyrinth and Idol both disappointed me. That's why I don't wait for this movie."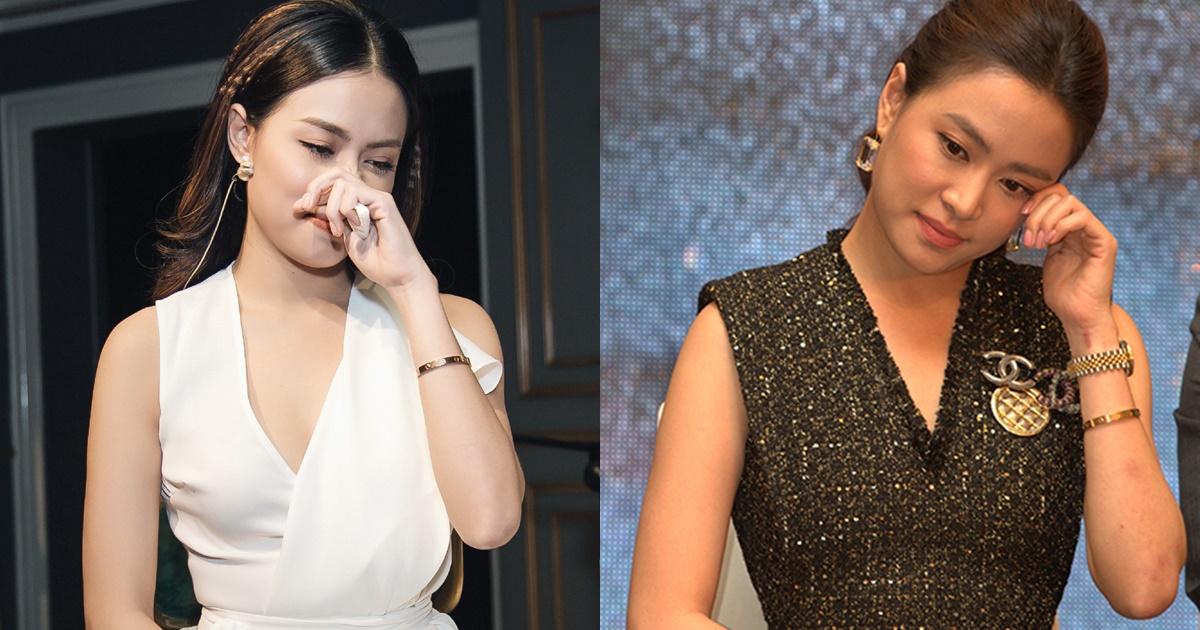 ADVERTISEMENT
Hoang Thuy Linh was said to be condescending for teaching the life of a reporter, thinking that protecting anyone would harm Ho Hoai Anh Recently, Hoang Thuy Linh held a press conference to introduce the first live concert in her career. Here, the singer continuously encountered many controversies with two answers about her ability to sing live as well as the role of musician Ho Hoai Anh in the concert.