Quang Linh Vlog and Team Africa caused strong emotions for a meaningful job in Ly Son (Quang Ngai)
As shared before, currently Quang Linh Vlog and the Africa team are continuing a series of activities within the framework of the program "Journey for soldiers on remote islands".
This is an action aimed at returning home with the love of the sea and islands of Vietnamese people who are far from their homeland. The group has just completed a volunteer trip to the frontier island of Ly Son, with a series of meaningful activities.
Accordingly, in coordination with the National Volunteer Network in the Central region (National Volunteer Center) and Doan Ly Son district, Team Africa Community organized activities to visit and give gifts to soldiers and people in the district. Front island of the Fatherland.
In Ly Son island district, Quang Linh Vlogs and the Team Africa Community awarded scholarships to students in difficult circumstances who strive to study well, gave gifts to people on the island in difficult circumstances, and gave lifebuoys. for fishermen to go out to sea and cling to the sea, giving 5 water filters to the units. On this occasion, Quang Linh Vlogs and Team Africa Community planted 600 square almond trees and maple trees on the island.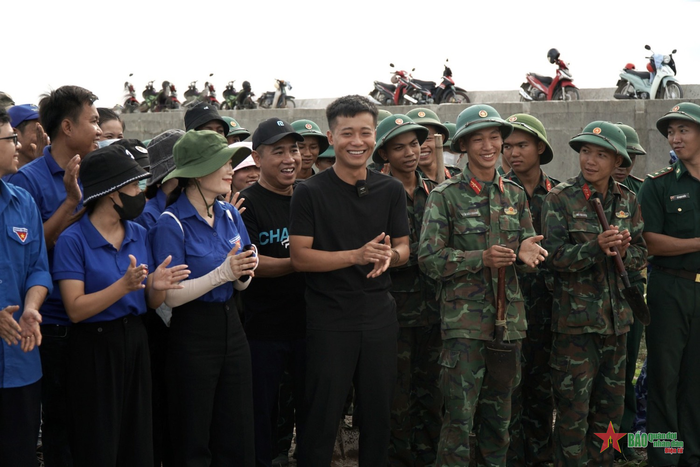 ADVERTISEMENT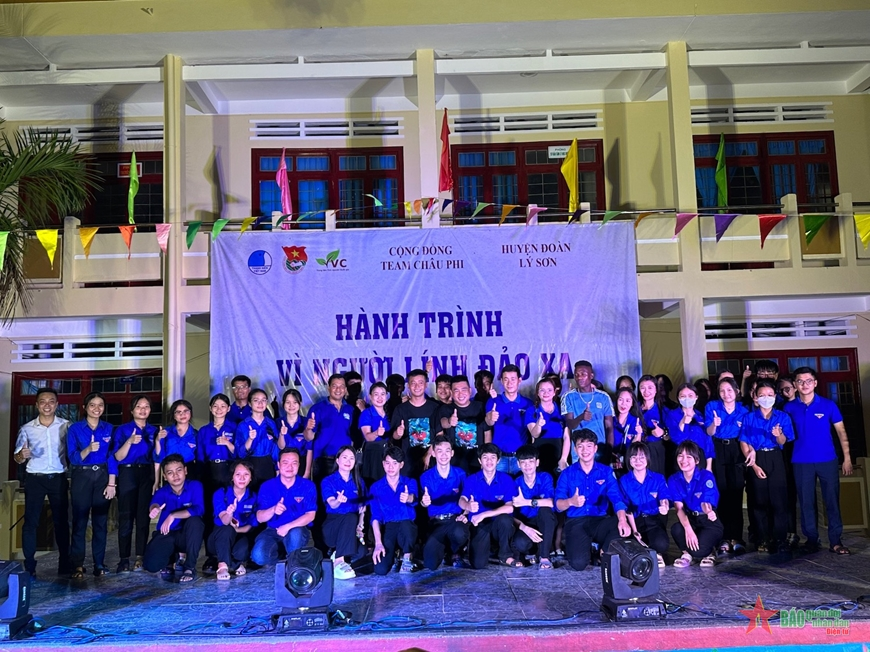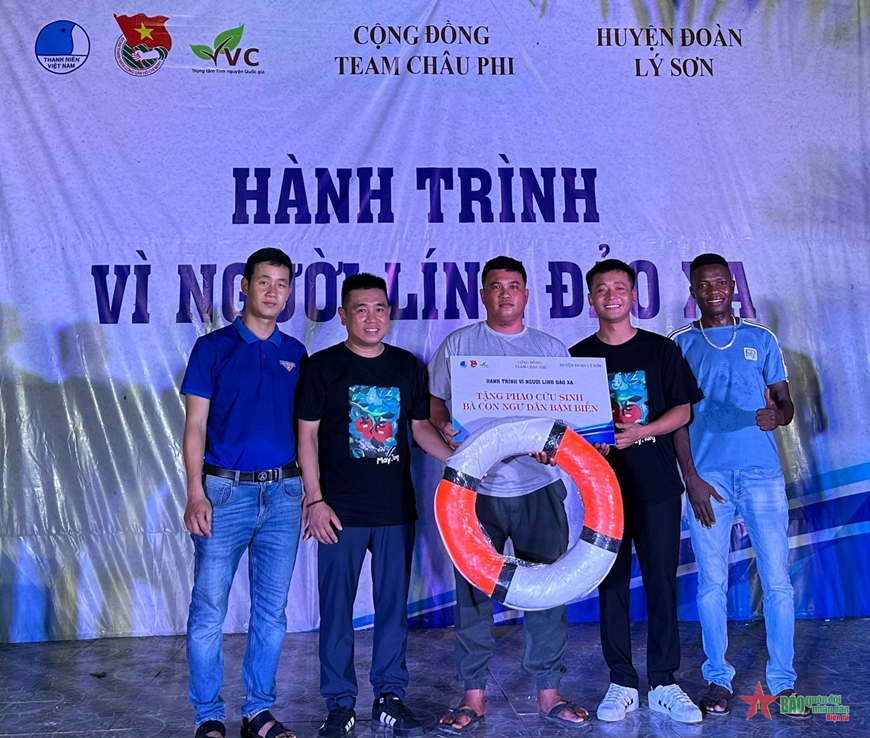 ADVERTISEMENT
Meanwhile, in recent days, the whole country turned to Khuong Ha alley, Hanoi - where a terrible fire took place that claimed the lives of 56 people in just a few short hours. Faced with such a huge loss, philanthropists have found different ways to support victims affected by the fire.
Recently, Quang Linh Vlog took practical action to donate some support money, partly sharing the losses of victims in the fire. On his personal page, Quang Linh briefly sent his condolences to the families of the victims and added:
"On behalf of the Team Africa Community, we would like to send our sincere condolences to the families of the victims of the fire on September 13 in Hanoi.
Currently, the Standing Committee of the Vietnam Fatherland Front Committee of Khuong Dinh ward has publicly announced the focal point to receive support for victims of the fire.
You can send it directly to the address: Ward Fatherland Front Committee Office (No. 33 Khuong Ha, Khuong Dinh Ward)
Or transfer money via the account number of the Vietnam Fatherland Front Committee of Khuong Dinh ward.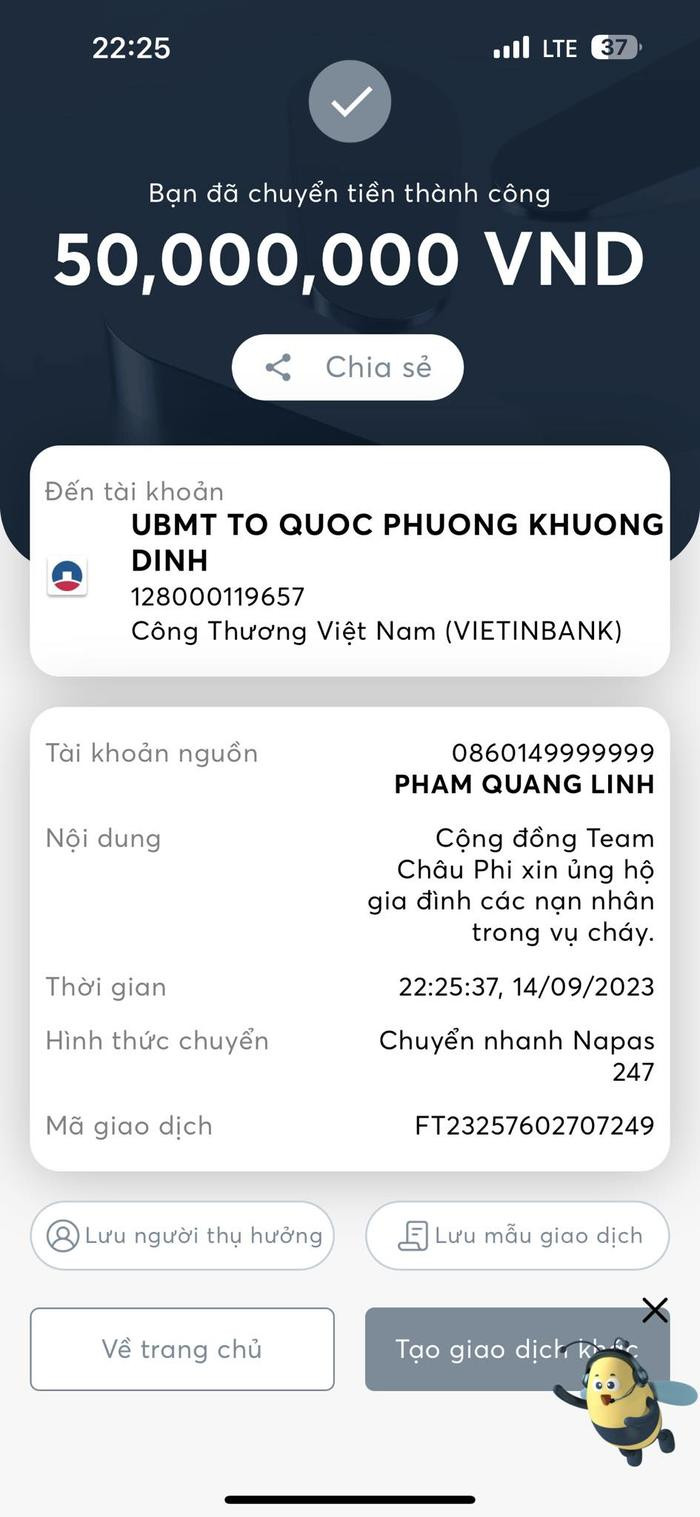 This information quickly received many shares and comments on social networks. For a long time, Quang Linh Vlogs has been famous as a guy who does good deeds, using practical actions to help difficult situations. The male YouTuber's act of condolences to the victims of the fire made many people love him even more.
However, some people discovered a strange point in the image of the male YouTuber's support transfer transaction. Accordingly, in the notes it is clearly written "The Team Africa community would like to support the families of the victims of the fire" in full Vietnamese characters. Meanwhile, most banks only allow Vietnamese without accents to be written in the notes section.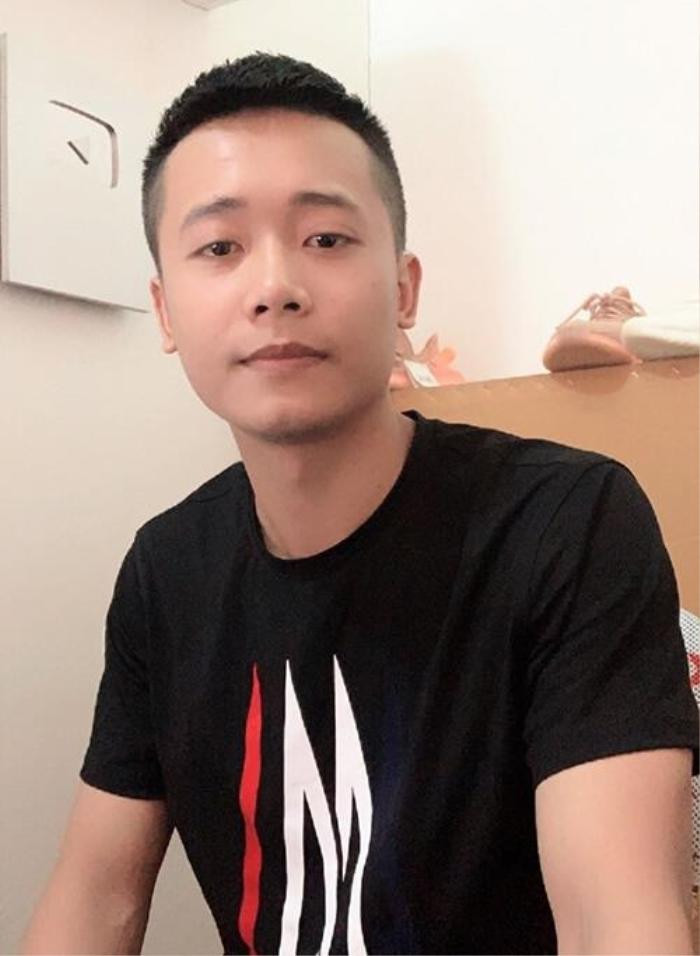 Immediately, many people using this bank's services spoke up to help him explain that this bank allows notes in Vietnamese with accents. The photo Quang Linh shared is a screenshot of a successful transaction, so it is reasonable to display the original Vietnamese text. These characters may not be displayed on the recipient's device, due to different bank systems.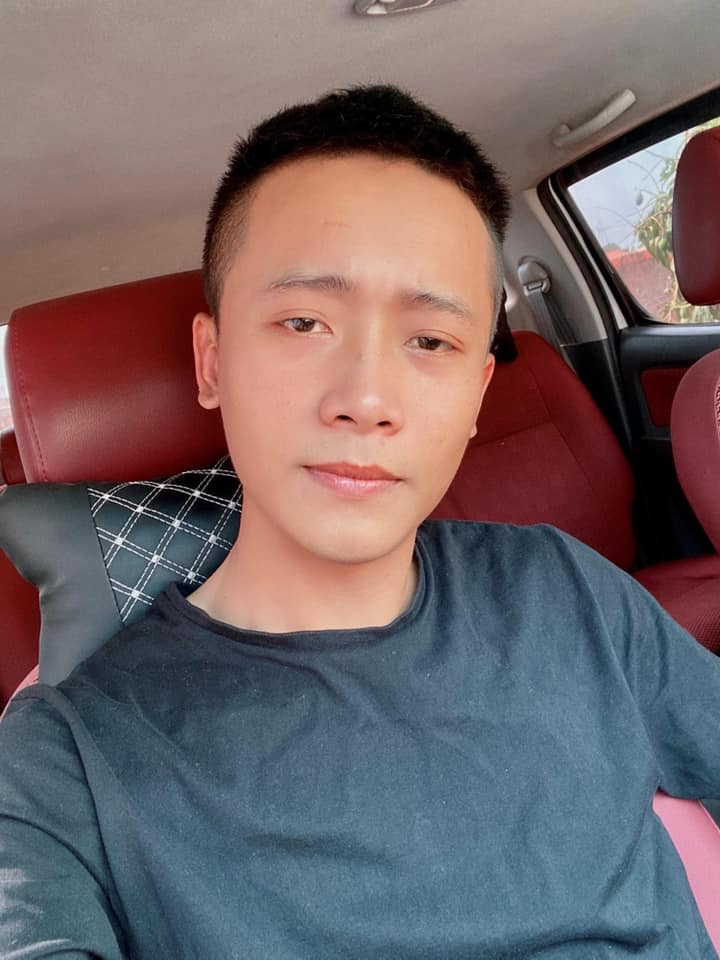 ADVERTISEMENT
Some comments from the online community:
"Wonderful people of Nghe An",
"Hopefully that meaningful amount of money will reach the families in need. Thank you, the government, thank you, Team Africa,"
"Team Africa does not disappoint us. Always on time and on time.",
"Don't talk much, just act. Always at the right time and at the right time. So meaningful."
Quang Linh Vlogs's real name is Pham Quang Linh, born in 1997, from Nghe An. In 2016, he went to work in Angola after graduating from high school.
Starting work as a construction worker, he quickly made more video clips to introduce people to his life in a country in Africa.
It is this novelty that has helped Quang Linh gain 1 million followers in just 1 year of filming the video. His journey in this strange country is also an extremely humane, emotional story that attracts viewers.
Quang Linh used the money she earned for many volunteer activities, such as buying clothes and food to donate to indigenous people. He also guided them in many farming methods, supported jobs, repaired schools... so that the community could develop together.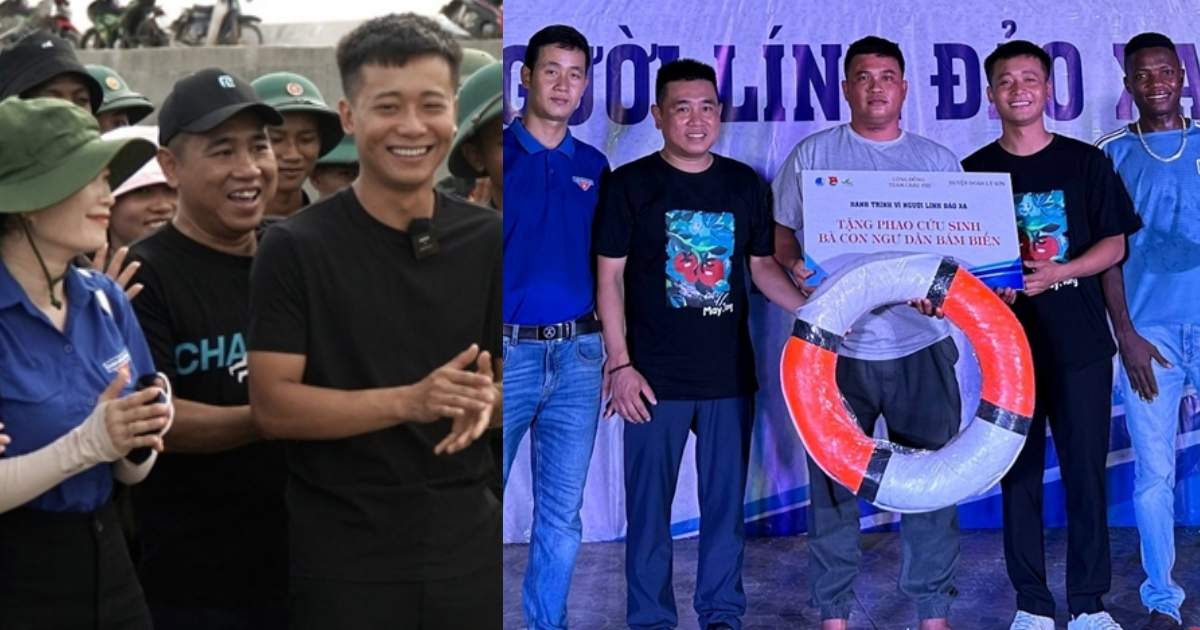 Quang Linh Vlog received great good news from Tien TuTi in Angola, everyone was in tears During this time, Quang Linh Vlog went with some members to Vietnam to work, while his team in Angola took care of all business and farm management.