Unlucky young people looking for sugar baby bumped into the wrong VTV reporter: Offered 10 million/month, "out" 3 times a week
Recently, VTV1 broadcast a news bulletin reflecting the service "Hire a lover" with many unbelievable stories. In particular, the female reporter VTV actively approached the guy born in 96 who was looking for someone to walk and watch movies.
In order to avoid unpredictable situations, the VTV reporter expressed his desire to find a cafe but was refused by the guy. Worth mentioning, when both sides met, instead of just chatting like the post on the "Hire a lover" group, the young man suddenly asked to find a sugar baby.
ADVERTISEMENT
Not only that, he also has sensitive touching behaviors while talking and constantly invites female reporters to go to motels. Talking about the price and conditions to make a sugar baby, the tenant "fixes" the price of 15 million / month, going to a motel 2-3 times a week.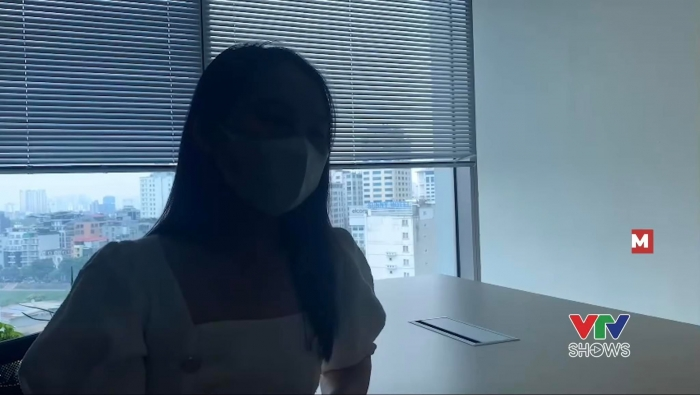 "During the conversation between the two of you, she always had actions and gestures that offended my body. Using words that were not very polite. At first, I told her to let me choose a restaurant, but she said to let me choose a restaurant. She came to pick me up, I was ok, let's see where you took me. All the way, you took me into alleys and then told me to find this and that shop. When I saw the car coming to a dead end, I told her. ride out.
Later, I saw a restaurant right across the street I chose. In the conversation she also mentioned going to the motel. From finding people to chat and watch movies has turned into renting SGBB.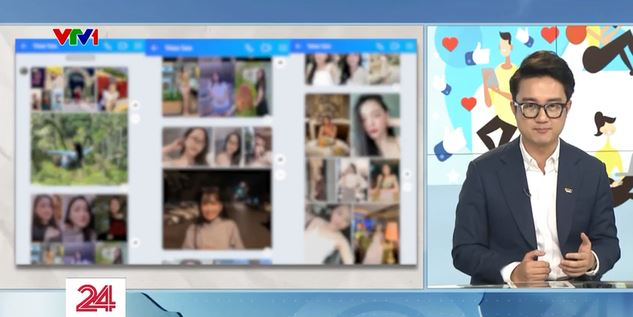 Talking about the price and conditions, she said she would provide 10 million/month, meeting 2-3 times a week. As long as I'm good and know the afternoon, it's fine. When I asked to increase the price, she fixed the final number at 15 million/month and then continuously acted sensitively towards me at the cafe.
Not only that, she also invited me to go to the motel immediately. However, when I mentioned the contract between the two parties with specific responsibilities, she ignored it.
After talking for 30 minutes, she stood up and asked me to come along. I have to pretend to tell him to come down first and then I'll go down. Then I quickly ran to the bathroom and sat down low.
Waiting for me for too long, she texted and called me constantly. Days later, she kept asking why she disappeared. Or does she have something I don't like," the reporter said.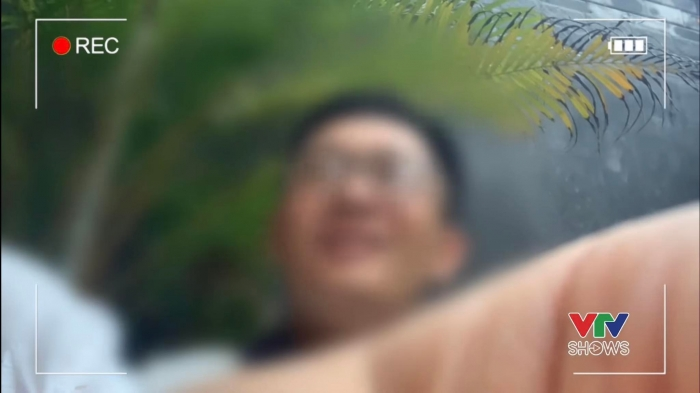 ADVERTISEMENT
The above information was quickly shared on social networks. Most netizens "shake their heads" in disgust at the young man's unethical behavior.
"Then the face blurs like this family, friends, colleagues know and hide their faces. Shame"
"Young people live too carelessly. Like this, it costs money and it's easy to get sick."
"Young people nowadays are getting worse and worse. Spending a lot of money to satisfy their indiscriminate nature. Now it's embarrassing for the whole family",...
Not only that, people also constantly left sarcastic comments about the fact that the 96 guy had found the wrong VTV reporter:
"It's over. This year, the 96th year of the Rat has both three ears and a good fortune, good luck"
"96 years old, three years old and three years old. But what do male friends do that they are so young and talented, 1 month and 15 years old is not average"
"Young people thought it was a good deal, who expected it to be on TV all over the country, funny",...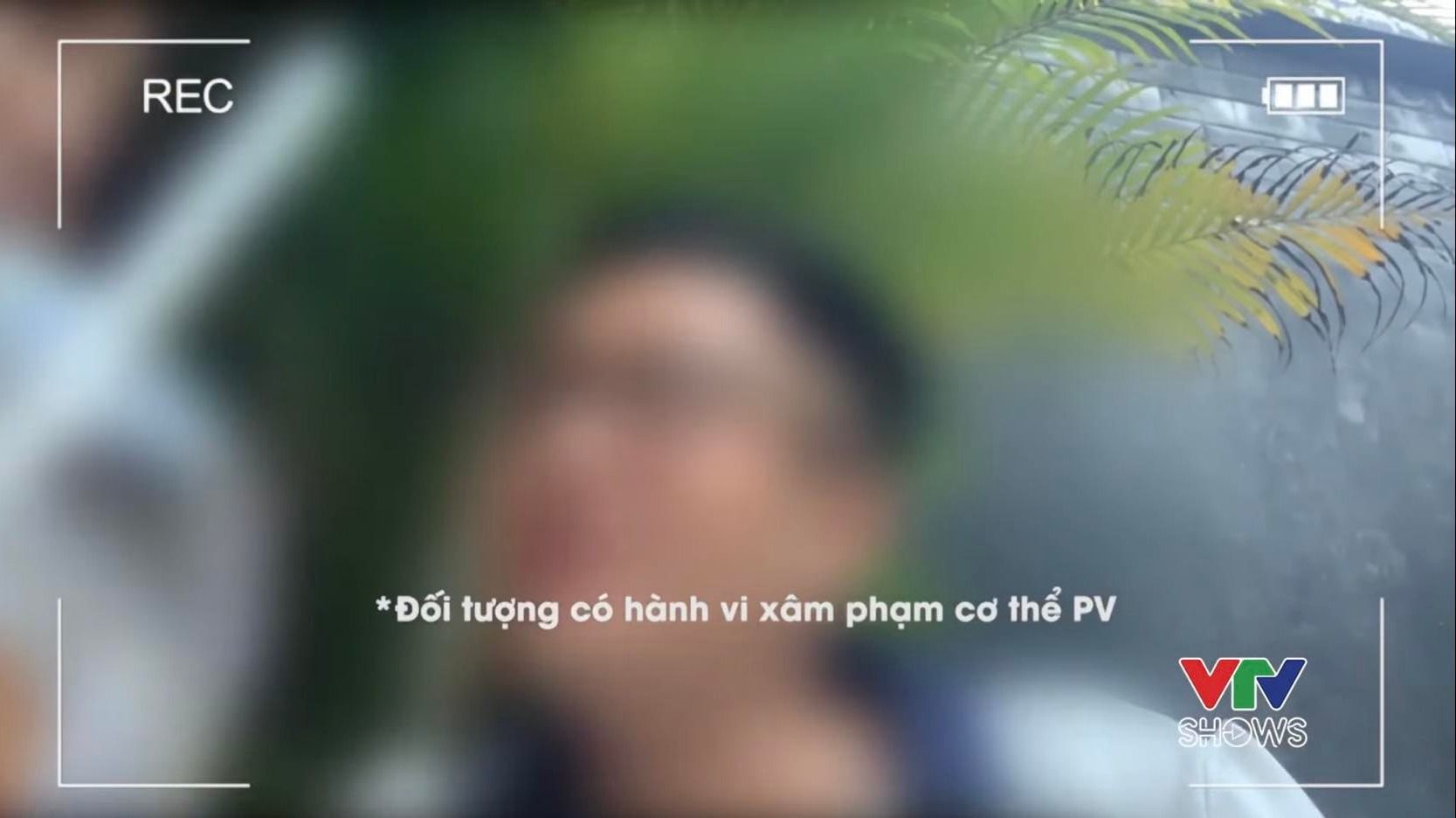 Sugar daddy and sugar baby aka adoptive father, adopted daughter on social networks. This is a relationship without emotional ties and only meets to "solve" physiological needs and then pay money according to the agreed amount.
Previously, through groups looking for "Sugar daddy", "Sugar baby", a man approached a girl in Cau Giay district and accepted to be "Sugar baby" for 8 million VND/month. .
After that, the man took this girl home, went back and forth and used his phone to record sensitive images. Although she had not received any money from her adoptive father, the girl was immediately blackmailed and forced to give 15 million dong or else she would release sensitive images online. The matter can only be resolved with the involvement of the authorities.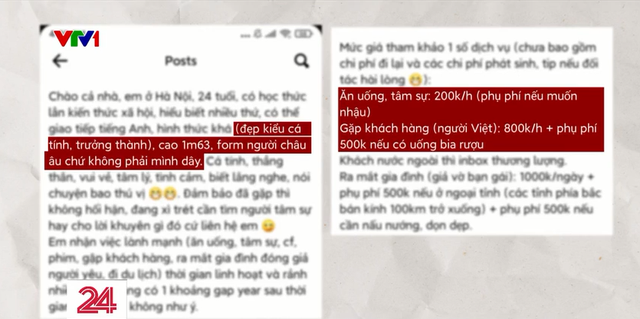 ADVERTISEMENT
Currently, not only individuals who self-publish information to find prey, but also companies hiding in search of lovers are also springing up like mushrooms. In business, when individuals transact themselves with many potential risks, people will think of agencies as intermediaries, professional in signing contracts and contracts with specific terms, ensuring rights and interests. beneficial to the parties involved. With this "rent a lover" service, there are also units like that.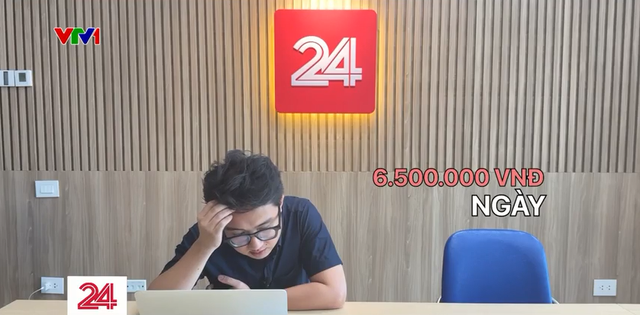 Through the reporter's research, there were no contracts with specific conditions offered. What the reporter received was just a list of pictures of girls with the price of 6.5 million VND/day. Ignoring whether this is a form of circumvention, disguised "selling flowers" or not, according to the lawyers, with the fear of the victims when they do not want to reveal sensitive matters, the law will be difficult to timely entry should such contracts arise unexpected risks.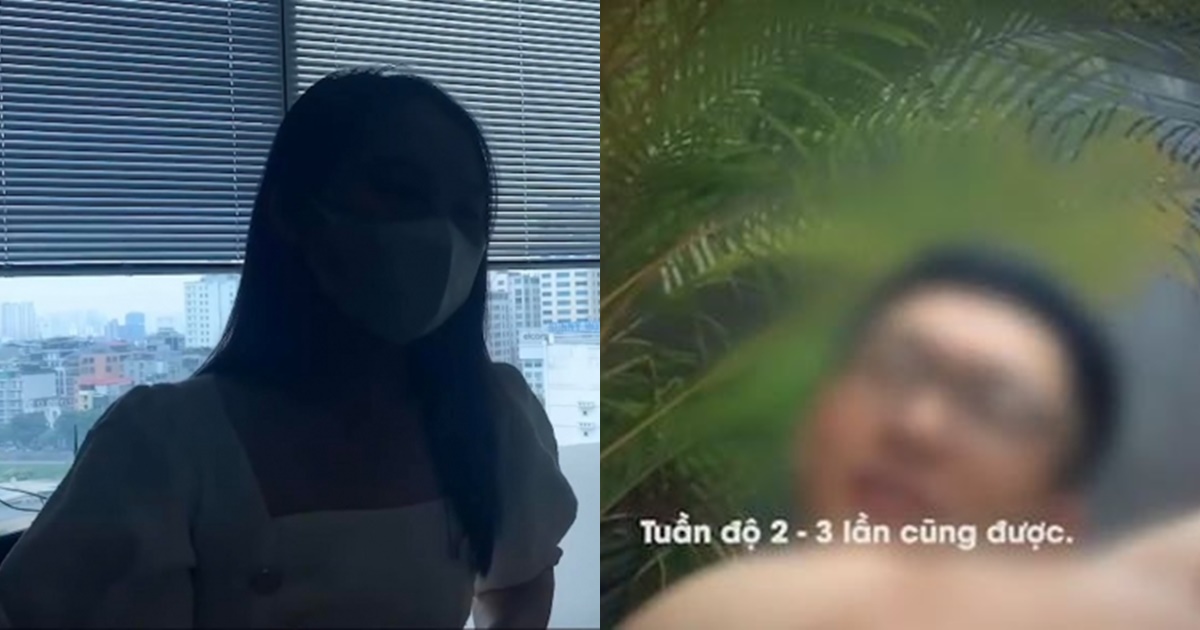 Lisa threw away flowers from fans, revealing a photo of her naked body during rehearsals at an adult club The first stage of Lisa's Crazy Horse show has finally arrived and caused quite a bit of controversy! Even the hybrid rose's actions when dealing with fans caused outrage.